GALA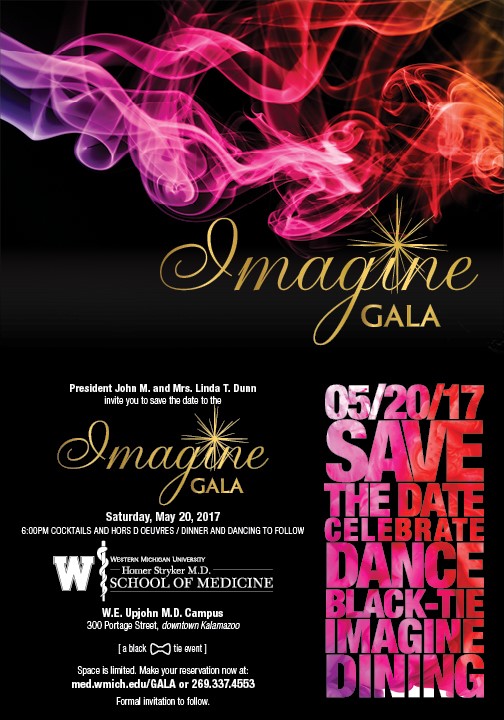 THE EXPERIENCE
CLICK HERE

for a recap of the 2016 Imagine GALA, including a link for over 200 photos.
THANK YOU
Thank you for having joined us last year at the Imagine GALA at WMed.
From your support, we are building sustainable pipeline programs that are designed to foster biomedical science and health career aspirations for underrepresented and disadvantaged youth in southwestern Michigan. These programs will provide science education and enrichment as part of a goal to increase the diversity among youth who pursue careers in health.
Questions?
Learn more about this and other opportunities of giving by contacting:
Western Michigan University
Homer Stryker M.D. School of Medicine