We are located in five different campus locations in Kalamazoo, Michigan.
W.E. Upjohn M.D. Campus
Located at 300 Portage Street in downtown Kalamazoo, the eight-story medical education facility is at the heart of the W.E. Upjohn M.D. Campus. The state-of-the-art facility includes:
Two team-based learning halls
Six classrooms
27 small group discussion rooms
Gross anatomy, multi-purpose, and procedure labs
Simulation Center
Auditorium

Four student learning communities
Learning commons/medical library
Ample student study space
Fitness Center
Research labs
Faculty and administrative offices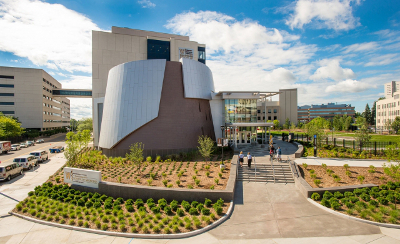 Access is limited to WMed students, residents, fellows, faculty, and staff, as well as those having scheduled business with the medical school. The facility is not open to the general public. Throughout the year, we host scheduled community open house events that are open to the public, and those dates and times are posted on our website. Community and affiliate enthusiasm for the downtown site is remarkable and appreciated. The primary use of the facility is to conduct medical education and official medical school activities. This includes programs that support our mission and events that the medical school hosts or co-sponsors with community partners. Kalamazoo has a variety of appropriate venues that should be used for meetings and events that are not part of medical school activities.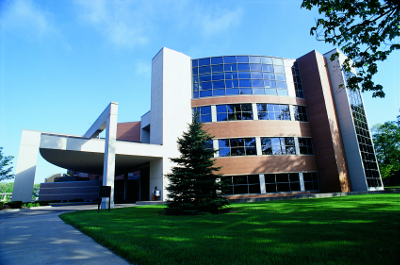 Oakland Drive Campus
The Oakland Drive Campus at 1000 Oakland Drive includes the medical school ambulatory clinics, residency programs, administrative offices, and training rooms. The Oakland Drive campus is located 1.3 miles from the W.E. Upjohn M.D. Campus and includes the Linda Richards Administration building, with 43,150 square feet of office space used by clinical faculty and administrative support staff. Attached to the Linda Richards building is the WMed Clinics, located in a modern 60,000 square-foot clinical building. The clinics are open to patients for scheduled appointments and provide medical and surgical care for children and adults.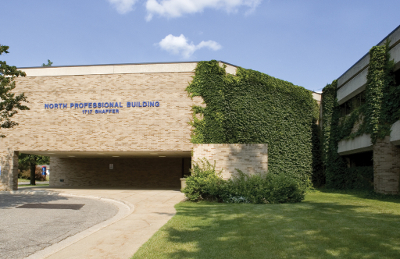 Department of Psychiatry on the Borgess Medical Center Campus
The WMed Department of Psychiatry is housed in the Borgess North Professional Building at 1717 Shaffer St. on the campus of Borgess Medical Center. It is the site for ambulatory psychiatric care. The clinic is open to patients for scheduled appointments and provides mental health care services for children and adults.
Family Medicine Clinic at the Family Health Center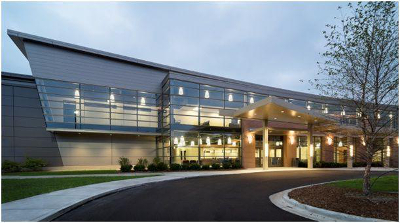 The WMed Department of Family and Community Medicine includes an ambulatory Family Medicine Clinic at 117 W. Paterson St. in the Family Health Center. The Family Health Center is open to patients for scheduled appointments and walk-in services, and provides medical care for children and adults.
Parkview Campus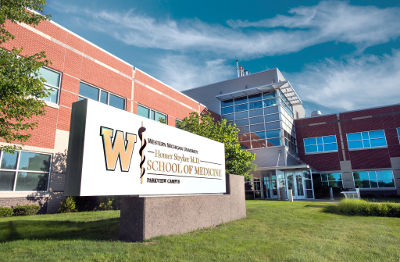 The Innovation Center on the Parkview Campus is a 69,000-square-foot, purpose-built incubator and accelerator created to support life science, technology, and engineering ventures of all kinds, from the earliest startups to maturing companies. Innovation Center residents benefit from subsidized, low-cost laboratory, office and conference space; high quality scientific equipment and expertise; and a range of support services.