Michael R. Liepman M.D. Endowed Lectureship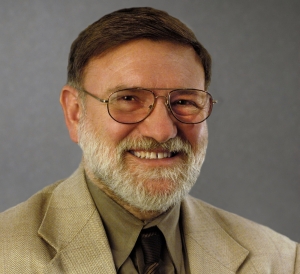 Dr. Michael R. Liepman's contributions to WMed and Southwest Michigan are significant. The number of lives impacted -- and saved -- by Dr. Liepman are in great measure and he affected positive change in our community.
Dr. Liepman was truly a model of what the medical school is working to become by exemplifying the school's mission of educating and inspiring lifelong learners to be exceptional clinicians, leaders, educators, advocates, and researchers of tomorrow. He did this by demonstrating each of
WMed's values
.
Current and incoming students to the medical school will realize Dr. Liepman's generosity and contributions as they aspire to become excellent physicians. Additionally, a large number of faculty and staff have benefited -- and will continue to benefit -- from his goodwill.
---
Gifts to this fund will allow it to reach the necessary threshold for endowment. Once endowed, the Department of Psychiatry will host the Michael R. Liepman M.D. Endowed Lectureship, an annual event that will honor Dr. Liepman and feature speakers who are prolific in addiction and trauma-related disorders.
Learn more about the fund here.
Contributions for the Michael R. Liepman M.D. Endowed Lectureship should be made to the Department of Psychiatry endowment fund.
*Please indicate the Liepman Fund in the memo line.
Every gift matters. Donors at every level make an impact on the medical school.
Questions?
Learn more about the opportunities of giving by contacting:
Al Shifflett III
Western Michigan University
Homer Stryker M.D. School of Medicine
Office of Development
269.337.4483