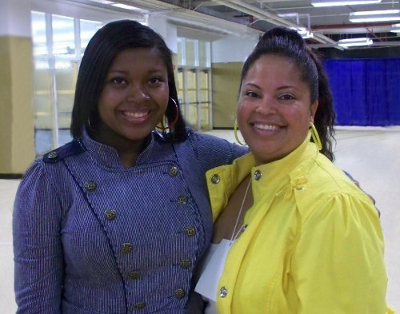 Marisa Nicole Lockett-Davis dreamed of becoming a doctor. Before her dreams could be realized, this young Kalamazoo Central High School student succumbed to cancer. In her honor, Marisa's mother established a memorial fund at WMed.
Melanie Lockett, Marisa's mother, wrote:
"At a very young age Marisa would watch "The Baby Story" on TLC and was intrigued by the doctors that worked with newborn babies and their mothers. I believe that this is when her dream to become a neonatologist was realized. After Marisa lost her three-month battle with leukemia I was in search of meaningful ways to honor her fight and her legacy. I felt this was the perfect way to honor her life, her dreams, her fight and desire to become a doctor by establishing an endowment fund in her honor. I believe it is important for others to contribute by helping to provide financial assistance for students who are in pursuit of their goals and dreams in the field of medicine."
Future gifts to this fund will allow it to reach the necessary threshold for endowment. Once endowed, the fund will support underrepresented medical students who intend to practice pediatrics.
Every gift matters. Donors at every level make an impact on the medical school.
Give now at the button below, or checks* may be made out to WMU Homer Stryker M.D. School of Medicine and mailed to:
WMU Foundation
1903 W. Michigan Avenue
Kalamazoo, MI 49008
*Please indicate the Marisa Fund in the memo line.