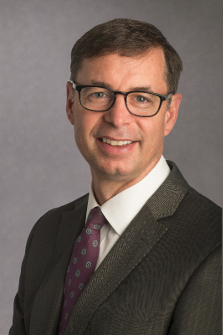 Welcome from the Program Director
Thank you for showing interest in our great program. This residency offers a unique set of strengths and opportunities that have been attracting students since 1966. That's half a century of excellence in the care of musculoskeletal pathology exemplified with an exceptional success rate in graduates passing their board examinations.  Kalamazoo's dynamic medical community has a rich history to include Drs. W.E. Upjohn and Homer H. Stryker whose legacy in medicine continues today throughout the world.
Our faculty consists of over 30 individuals, some full-time academic, and the rest hospital and clinic based for an excellent balance to maximize your exposure to orthopaedics. We have 2 great teaching hospitals that offer experiences in Level 1 and Level 2 trauma centers, dedicated pediatric care and hospital staff that have won national awards in overall quality and quality improvement. WMed adds the scholarly activity of academic medicine: research, cutting-edge technology and innovation. A rich and balanced curriculum offers didactics from medical school faculty and resident surgeons. This syllabus is supplemented with special programs to include world-class visiting professors, courses in Pathology and AO techniques, anatomy labs and a state of the art simulation center. We foster research opportunities with dedicated research rotations, a unified institutional review board and a full-time staff that includes 2 statisticians, 10 clinical research coordinators, 4 regulatory specialists, a data management specialist and a scientific writer.
We are more than a residency with a mission to train excellent surgeons. We aim to develop young women and men to be outstanding leaders in both the community and medicine.  Our goal is to provide a vibrant and supportive learning environment for physicians to reach their deepest potential.
Welcome from the Chief Resident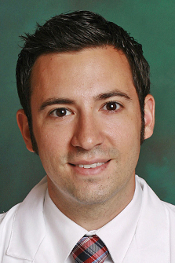 Given the competitive nature of our specialty, it is a coveted accomplishment to match into an Orthopaedic Surgery residency. I have had the honor and privilege to be a resident at WMed. This program has exceeded my expectation in both operative and non-operative experiences. The research opportunities are vast and have allowed me to build my curriculum vitae to match the fellowship of my choice while giving me the tools for lifelong learning. Across the board, this is the case for our residents. Our operative volume is diverse and it speaks for itself when we enter practice. 
Residency is stressful and you should be happy with your program, colleagues, and location. I cannot emphasize enough that I am so happy to have matched here. Our teaching environment and dedicated faculty produce excellent surgeons while helping us maintain a healthy lifestyle. The residents have always been a tight-knit group and I have developed lifelong friendships which I will cherish. Wherever you end up, I hope you can look back with the same gratitude and optimism. Good luck in your future endeavors and I urge you to look seriously into our program. I think you will find something special.
FAQs