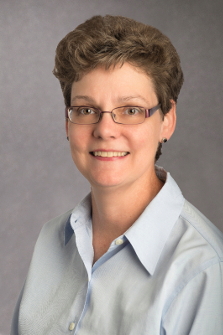 Welcome from the Program Director
Welcome to the Medicine-Pediatrics Residency Program. Our residency program offers diverse training in both adult and pediatric medicine with substantial experiences in primary care and subspecialty medicine. Overall, our program is designed to be four years packed full of learning, developing sound clinical judgment and skills in an environment that is nurturing, supportive and enjoyable!
In 2015, WMed received osteopathic recognition as part of the inaugural class of ACGME residency programs. We now have the only Med-Peds program in the country with osteopathic recognition and we offer an osteopathic-focused track to our residents. Together, we take pride in continuing a tradition that has been in place since 2004 when we first started osteopathic training in Kalamazoo, which allows osteopathic and allopathic graduates to participate in learning about osteopathic principles through monthly didactics, OMM Clinic time and hands-on instruction in the principles of manual medicine.
During the first six weeks of residency, first-year Med-Peds and Internal Medicine residents participate in Foundations of Clinical Medicine. The workshops give new interns the chance to develop and hone the basic diagnostic and procedural skills they will use during residency. All faculty and senior residents from Med-Peds and Internal Medicine, as well as community faculty, help teach the workshops.
Program Highlights
A combined Med-Peds clinic
Combined Med-Peds conferences, including Med-Peds Grand Rounds
Well-integrated curriculum with easy transitions between the Internal Medicine and Pediatrics programs
An international health/tropical medicine curriculum
Combined-trained program director and faculty
OMM career track
Board eligibility in both specialties
Dedicated program coordinator and administrative assistant
Global Health Certificate Program
Welcome from the Co-Chief Residents
Welcome to WMed's combined Medicine and Pediatrics Program.
Our program boasts strong faculty and administrative support staff who provide residents with superior medical training. Importantly, integration within the core programs of Internal Medicine and Pediatrics are fluent and seamless without discrimination.
Together, we have the opportunity to work and interact with colleagues from a diverse range of ethnicities and backgrounds. With over 800 hospital beds between Kalamazoo's two teaching hospitals and a large catchment area, we are exposed to both common and rare illnesses. There are outstanding opportunities to pursue interests in hospitalist medicine, outpatient medicine, and medical and pediatric subspecialties. Our continuity clinic consists of combined internal medicine and pediatric patient interactions. This approach allows us to gain real-life exposure to true internal medicine and pediatrics outpatient practice.
There are a multitude of avenues for further scholarly development, including research mentorship and institutional support to present at regional and national meetings. Quality improvement projects offer unique prospects for improving patient care, as well as learning key research skills. Additionally, WMed offers opportunities for advanced experiences in global health, including an annual trip to Madagascar.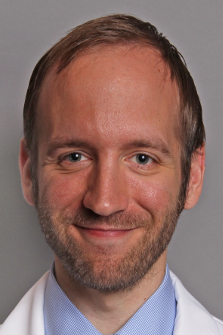 With a growing medical school, residents have ample opportunities to participate in undergraduate medical education and work with an ever-growing faculty base. The medical school's W.E. Upjohn M.D. Campus is equipped with state-of-the-art, interactive simulation equipment for procedural and clinical encounter training.
Located a short distance from Lake Michigan and equal distance between Chicago and Detroit, Kalamazoo is a unique city in its size and culture. With two large universities and prosperous companies in town, Kalamazoo offers big-city benefits with a small-town feel. We hope you have an opportunity to visit this place we happily call home. We welcome the opportunity to answer any additional questions!
FAQs