Increasingly, healthcare professionals are needed who can meet the challenges of providing healthcare in resource-poor settings. The WMed International Health Experiences is a certificate-awarding program aimed at educating and exposing participants to the aspects of global health to minimize the disparity of medical care in developing countries. The certificate program provides residents with the skills needed to meet the complex demands for healthcare professionals to function competently in resource-poor settings. Participants will earn the certificate through:
Learning within a structured, group-oriented curriculum
Experiential hands-on learning in WMed faculty-approved sites such as Madagascar, Peru, Cuba or other developing countries as well as immersion in a low-resource healthcare setting
Course work which may be done in classroom or online.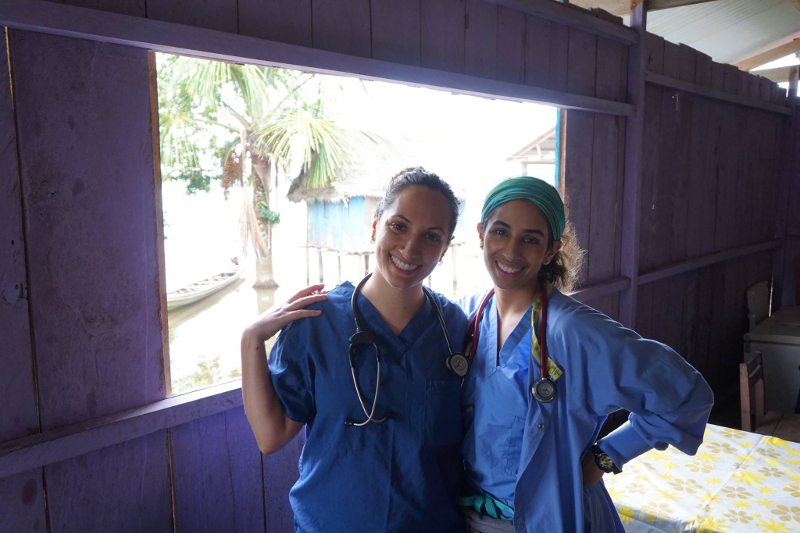 Global Health Tract
WMed Rotations
Public Health: 1 month
Rural Medicine: 1 month at migrant worker clinics, including experience with mobile clinics at migrant worker camps
Infectious Diseases: 1 month
International Medicine Abroad: 1 month in Madagascar, Peru or equivalent site (2 international experiences are preferred)
Ultrasonography: At least 2 weeks
Coursework
Three one-week courses (Tropical Medicine, Global Health, Disaster Relief) taken one week per year at WMed, or for those pursuing certification by the ASTMH:

University of Minnesota Global Health Course

7 Online Modules
2 weeks in person in Minnesota
Scholarly Activity
Participation in Global Health Grand Rounds
Scholarly Activity/Research Project in the area of Global Health
Presentation at IM and/or Pediatric Grand Rounds or Equivalent