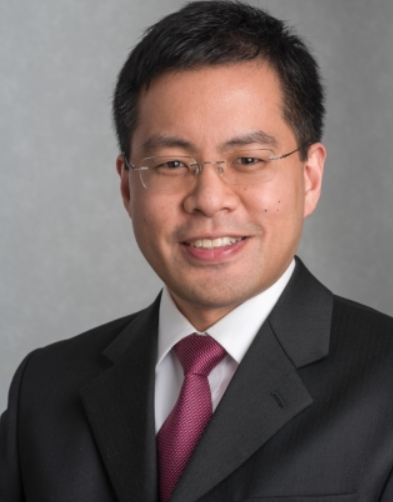 In 2001, Jay Ronquillo spent his days on Wall Street, developing financial software for Goldman Sachs.
Then, just four short years later, he made the leap to medical school, leaving behind the world of finance for the chance to become a doctor.
The career change, as Dr. Ronquillo explains it now, came after the Sept. 11 terrorist attacks in New York City. He said the events of that day caused him to stop, to take a breath, to evaluate his life.
"That would kind of be the turning point to take a step back and take a look at my life and decide where I wanted to go," he said. "I decided that I wanted to do something more meaningful."
Dr. Ronquillo enrolled in medical school in 2005 at Virginia Commonwealth University and set about a new path that, in March, led him to WMed where he joined the medical school's Program in Biomedical Informatics as an assistant professor.
In his new role at WMed, Dr. Ronquillo said he will be helping the program's co-chiefs – Drs. Robert Brown and Jon Walsh – establish the curriculum and certificate and degree programs for medical students, physicians and other healthcare providers who are interested in the field of Biomedical Informatics.
From there, Dr. Ronquillo said he will be working to expand awareness about Biomedical Informatics and getting "people interested and excited" about a field that he says has "a big impact on patient care and public health."
Dr. Ronquillo said Biomedical Informatics is a field that works at "the intersection of healthcare and technology" and looks at how the practical application of technology can improve patient care, patient health and population health.
For Dr. Ronquillo, who, in addition to his MD degree, boasts two degrees in Electrical and Computer Engineering from Cornell University, Biomedical Informatics is a perfect fit.
After graduating from medical school in 2009, Ronquillo enrolled at Harvard where he earned a master's degree in Public Health in 2010 from the T.H. Chan School of Public Health. It was during his time at Harvard that Dr. Ronquillo said he was first exposed to the field of Biomedical Informatics.
"I was attracted to the field because of my background in medicine and engineering," he said. "The field of Biomedical Informatics felt like a good intersection … I've been in the field ever since."
After earning his master's at Harvard, Dr. Ronquillo was asked to be a part of Harvard Medical School's first class in a new Biomedical Informatics graduate program. He earned a master's of medical sciences in Biomedical Informatics in 2012 and completed a Biomedical Informatics fellowship in 2013 at Massachusetts General Hospital.
"A lot of education," Dr. Ronquillo said recently of his path in academics.
After completing his master's degree and fellowship, Dr. Ronquillo founded his own company, Grinformatics, in 2013, and worked as a medical officer for the U.S. Department of Health and Human Services. In November, he became director of Biomedical Informatics for the National Center for Health Research, a non-profit in Washington, D.C.
During his stint at NCHR, Dr. Ronquillo testified at FDA advisory committee meetings regarding approval of new medical devices and technologies and presented a U.S. Senate briefing about the impact proposed legislation for electronic health records and other related technologies will have on patients and consumers.
"I think there's been a lot of growth in the field of Biomedical Informatics," Dr. Ronquillo said. "The most obvious one is there's been a dramatic growth in the adoption of electronic medical records. That's due in part to the growth of biomedical informatics and federal initiatives to make care more efficient."
Along with the growth in Biomedical Informatics, Dr. Ronquillo said the application of "big data" to the field of medicine is happening and new methods and new approaches are being tried every day "in a way that could potentially improve patient care over the long-term."
In making the decision to come to WMed to be a part of growing the Program in Biomedical Informatics, Dr. Ronquillo said he embraced the "opportunity to be a part of a new medical school, as well as a new Biomedical Informatics program and apply myself, my training and experience in a way that has a positive impact."
"What I liked about being in finance is people were very smart, they were very driven, they were very motivated," Dr. Ronquillo said. "When you're talking about the field of medicine and healthcare, you're working with people who are similarly motivated and intelligent, but on top of that you're doing things that impact patients, that improve health.
"There's that human element to it and I think that makes a very big difference."