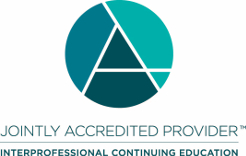 In support of improving patient care, WMed's Office of Continuing Education (CE) is jointly accredited by the Accreditation Council for Continuing Medical Education (ACCME), the Accreditation Council for Pharmacy Education (ACPE), and the American Nurses Credentialing Center (ANCC), to provide interprofessional continuing education for the healthcare team.

The CE Portal is your go-to place to access your account and claim your CE credit so please make sure to bookmark the portal for quick and easy access.
If you missed the window to claim credit, please e-mail the CE Office. Due to reporting requirements, credit requests are only accepted through January 31.
Credit requests for 2017 are no longer being accepted.
Online CE Activities Meet Michigan Licensing Requirements
Complete your Human Trafficking, Ethics, and Pain Management CE Requirements by going to "Online Activities" on the CE Portal.
Office of Continuing Education Mission Statement
The mission of continuing education at the medical school is to develop and promote high quality, evidence-based continuing education at our affiliated hospitals and healthcare organizations that addresses professional practice gaps of learners and results in improved physician, healthcare provider, and health care team knowledge, competence, performance, and patient outcomes.
Activities are planned based on needs assessments and encompass topics across the full spectrum of the scope of practice of our learners. This specifically encompasses clinical medicine, patient safety and quality improvement, medical education, biomedical research, clinical research, community research, education research, leadership, advocacy, professionalism, and ethics.
Activities address the needs of health care providers practicing in the disciplines represented in Southwest Michigan.
A full gamut of activities are offered, including individual courses, single and multi-day courses, regularly scheduled series, and live internet offerings.
Activities incorporate interactive didactic sessions, small group and large group discussions, and other learning methodologies.
The Office of Continuing Education provides continuing education consultative services for hospitals and other health care organizations to facilitate high quality, evidence-based continuing education throughout Southwest Michigan.
CE Office Staff
Bethany Banner
CE Manager
Beth is responsible for maintaining WMed's continuing education accreditation and working with Dr. Zeller to ensure the CE Office meets its strategic goals. She is happy to meet with applicants prior to and during the application process. Feel free to contact her with any questions about accreditation requirements, suggestions for new ways the CE Office can assist all providers with their continuing education needs, etc.
Courtney Puffer
CE Coordinator
Courtney is responsible for all new activities.  She assists throughout the entire application process and is happy to meet in person or over the phone to ensure that all of our activities meet accreditation requirements.   Contact her with questions about applications and the application process.  She also coordinates the Annual Developmental Disabilities Conference and can answer any questions about that activity.
Kelsey Caras
CE Coordinator
Kelsey is responsible for all ongoing activities.  She coordinates the individual sessions for regular series (e.g. Grand Rounds) and assists applicants with the annual renewal process.  Contact her with questions about regular activities, schedules, and assistance with the CE website.  She also coordinates the performance improvement CE activities.
Credit Types
Physicians
WMed provides AMA PRA Category 1 Credits™ at selected activities.
Nurses
WMed provides continuing nursing education (CNE) at selected activities.  
Pharmacists & Pharmacy Technicians
WMed provides continuing pharmacy education (CPE) at selected activities.
PAs
WMed provides Category 1 PA-CME credits at selected activities
Interprofessional Continuing Education Credits (IPCE)
WMed provides IPCE credits at selected activities.  All learners are eligible to receive this type of credit.
All Learners
General attendance credit is available at all activities.  If the activity is not accredited for your profession, you can still receive attendance credit which may count towards your professional licensing or certification requirements.
Michigan Board of Medicine CME Credit Categories
The Michigan Board of Medicine has recently updated its categories to align more closely with those described by the AMA.  A full description of all categories can be found here.
WMed provides Category 1A credit to all physicians, including residents, attending accredited activities.  Other health professionals (e.g. nurses or PAs) can claim this type of credit; however, because they are not eligible for AMA PRA Category 1 Credit™, their credit will be recorded as "attendance." All attendees can access their transcripts through our website at any time. Click on "My Transcript" from either the "Evaluation Forms" or "Calendar" pages. We recommend that learners receiving attendance credit save copies of the certificates of attendance for their records as the transcript may not contain all of the information required for submitting their educational credits.
Upon request, WMed residents may receive Category 1D credit. The CE Office does not automatically apply this credit to residents. Please contact us if you wish/require this credit.
WMed does not document and/or track Category 1B, 1C, or Category 2A-H credit. Physicians who wish to claim credit in these categories are required to keep their own records of these credits.