Institutional Accreditation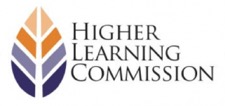 As of July 2016, WMed is a Candidate for accreditation with the Higher Learning Commission. The Higher Learning Commission is one of six regional institutional accreditors in the US that accredits degree-granting post-secondary educational institutions. Contact the Higher Learning Commission at 800.621.7440.

In June 2016, WMed was granted accreditation, provisional status, by the Liaison Committee on Medical Education (LCME), the national accrediting body for educational programs leading to the MD degree. The LCME determined that the medical school meets the standards outlined in the LCME document, Functions and Structure of a Medical School.

The medical school residency and fellowship programs are accredited by the Accreditation Council for Graduate Medical Education (ACGME).
Continuing Medical Education
The medical school's Office of Continuing Education (CE) is fully accredited by the Accreditation Council for Continuing Medical Education (ACCME).  The medical school approves CME activities for AMA PRA Category 1 CreditTM.
Patient Care

The WMed Clinics are accredited by The Joint Commission, an independent organization that evaluates and accredits more than 18,000 healthcare organizations and programs in the United States. An independent, not-for-profit organization, The Joint Commission is the nation's oldest and largest standards-setting and accrediting body in healthcare. To earn and maintain The Joint Commission's Gold Seal of Approval™, an organization must undergo an on-site survey by a Joint Commission survey team at least every three years.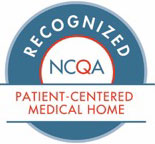 The WMed Clinics are also certified by The Joint Commission as a Primary Care Medical Home. Primary Care Medical Home (PCMH) Certification for Joint Commission accredited ambulatory care organizations focuses on care coordination, access to care, and how effectively a primary care clinician and interdisciplinary team work in partnership with the patient (and where applicable, their family).

The medical school's primary care clinics - family medicine, internal medicine, medicine-pediatrics, and pediatrics - are recognized with the Patient-Centered Medical Home designation by the National Committee for Quality Assurance (NCQA) and by Blue Cross Blue Shield of Michigan.
Medical Examiner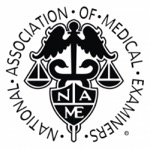 The Office of the Medical Examiner has been awarded full accreditation from the National Association of Medical Examiners (NAME). NAME is the professional organization of physician medical examiners, medicolegal death investigators, and death investigation system administrators who perform the official duties of the medicolegal investigations of deaths of public interest in the US. NAME accreditation program is a peer review system and has a goal to improve performance through objective evaluation and constructive criticism.
AHA Training Center

WMed is proud to be an active member of the American Heart Association (AHA) Training Network as an AHA Training Center helping to deliver Emergency Cardiac Care educational courses and to strengthen the chain of survival from cardiovascular diseases.
To obtain or review official documentation describing institutional accreditation, approval, or licensing, contact the Office of the Dean in writing at office.dean@med.wmich.edu.