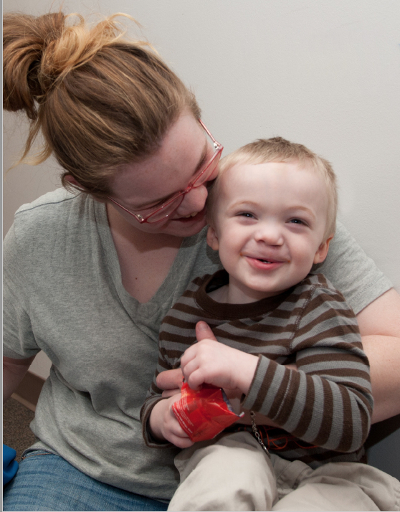 The Pediatric Subspecialties Clinics serve pediatric patients from Southwest Michigan with expertise in a variety of specialties to meet complex health needs. Appointments may require a physician referral. Our Clinics include:
Pediatric Developmental-Behavioral Medicine Clinic
We provide specialized care for children and adolescents with learning, attention, mood, and behavioral disorders. Patients age 3-18 years are referred because they require additional assessment or management by our specialists.
Services we provide include treatment of:
Anxiety disorder
Attention deficit hyperactivity disorder
Autistic spectrum disorder
Bipolar affective disorder

Depression and other mood disorders
Dyslexia and other reading or learning problems
Oppositional defiant disorder
Pediatric Cystic Fibrosis, Myelodysplasia, Multiple Disabilities, and Oral Cleft Clinics
We serve as a resource for the region, providing multidisciplinary care and consultation for children with a variety of genetic, congenital, and developmental disorders. The care team consists of providers from pediatrics, orthopaedics, psychology, dietary services, speech, occupational and physical therapy, orthotics, and social work. The clinic focuses on diagnostic and interventional care. Appointments are by physician referral only.
Many of our patients are covered by Children's Special Health Care Services. This allows us to provide enhanced services that include services provided by a nutritionist, physical therapy, psychology and dentistry providers, in addition to our clinic team. The State of Michigan allows children diagnosed with multiple disabilities one comprehensive visit, three follow-up visits, and 10 supplementary visits per year.
Pediatric Endocrinology and Diabetes Clinics
We provide care for infants, children, and adolescents with diabetes and other endocrine disorders. Care of endocrine disorders is a team effort, so we provide you and your child's primary care physician with support, resources, and information you need to care for your child. Appointments are by physician referral only.
Services we provide include treatment of:
Adrenal disorders
Calcium disorders
Diabetes
Disorders of growth
Disorders of puberty

Endocrine conditions acquired during cancer therapy
Endocrine needs for girls with Turner Syndrome
Growth evaluation and treatment for children with Prader-Willi Syndrome
Pituitary disorders
Thyroid disorders
Pediatric Pulmonology and Chronic Asthma Clinics
We provide comprehensive care for pediatric patients with respiratory tract problems.
Services we provide include treatment of:
Acute and chronic pulmonary disorders
Asthma
Children with disabilities that have respiratory problems
Chronic cough
Chronic lung disease of infancy
Chronic wheezing

Cystic fibrosis
Functional respiratory disorders
Infectious diseases involving the respiratory tract
Neuromuscular disease
Noisy airway
Patients on home ventilation
Our Location
Our clinics are located at 1000 Oakland Drive on the 2nd floor in Kalamazoo, Michigan. Parking is available adjacent to the WMed Clinics building. Our clinics are a non-smoking environment. We strive to provide a clean environment and there are trash receptacles readily available for your use.
Fees and Insurance
Our clinics participate with many insurance providers. Before you first visit, check with your insurance company to understand what services will be paid for by your insurance plan. For every appointment, you will need to bring your insurance card(s). Co-pays are due at the time of service and accepted forms of payment are cash, check, MasterCard, Visa, and Discover. If you have questions, our Patient Financial Counselors we are ready to help you. Please call our billing department at 269.337.4460.
Our Providers