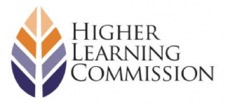 A peer-review team from the Higher Learning Commission (HLC) will visit Western Michigan University Homer Stryker M.D. School of Medicine (WMed) in Kalamazoo, Michigan on September 25-26, 2017. The HLC is one of six regional institutional accreditors in the US that accredits degree-granting post-secondary educational institutions. As a new medical school, WMed is currently a candidate for accreditation with the HLC. During the two-day visit, the team will complete a comprehensive evaluation to determine whether the medical school is ready to be granted early initial accreditation. In preparation for the visit, the public is invited to submit written comments that address substantive matters related to the quality of the institution or its medical education program. Information on how to submit comments is available on the WMed and the HLC websites.
Since 2011, during the earliest days of the new medical school's planning, Dean Hal Jenson, MD, along with medical school leadership, faculty, and staff, have been preparing for accreditation by the HLC as well as accreditation for the medical school's MD degree program by the Liaison Committee on Medical Education (LCME). In June 2016, WMed was granted accreditation, provisional status, by the LCME. On October 15-18, 2017, the medical school will host an on-site visit with peer reviewers from the LCME for full accreditation.
Accreditation involves a review of an institutional or program using a defined set of standards. For both HLC and LCME accreditation, the medical school completes a self-assessment process based in standards, submits documentation related to the self-assessment findings, and hosts on-site visits with peer reviewers who are responsible for a comprehensive evaluation. The peer-review teams prepare a recommendation for accreditation status that is finalized by decision-making bodies at the HLC and the LCME.