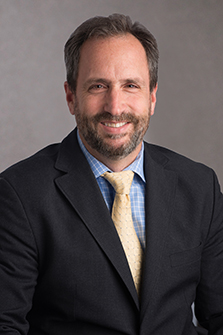 The advent of modern molecular biology only a few decades ago has produced an exponential expansion of data in both basic science and clinical medicine.  This is particularly so within the neuroscience disciplines, where complex biochemical cascades have been elucidated, and specific molecular targets identified, for disease-altering therapeutics that were lately unfathomable. Synergistic with these advances has been the computer revolution, which is now embedded not only in the biotechnology, but in the analysis of massive amounts of data within and between studies, over any distance and many years of investigation. 
Still, there is much work to do. As we congratulate ourselves for recent advances, the lack of disease modifying therapy in such common nervous system maladies as Alzheimer's disease, Parkinson's disease, and Lou Gehrig's disease serves as a humble reminder that we have accumulated information more than knowledge. The leadership at Western Michigan University Homer Stryker M.D. School of Medicine recognizes that molecular biology is in its infancy, and that in order to truly understand disease processes in neurologic illness, a firm grasp of the neuropathologic basis of disease remains is critical. The Center for Neuropathology was thus created, to provide the indispensable link between basic science and clinical medicine, while advancing the academic mission of the WMed.
The overarching purpose of the Center of Neuropathology, therefore, is threefold: 1) to provide modern characterization of the nervous system in both health and disease. Any neuropathological specimen can be examined for any purpose, and a diagnosis rendered as a function of both classical concepts and the up-to-date evidence base; 2) to scientifically investigate nervous system diseases, especially traumatic brain injury and neurodegenerative disease, both primarily and in collaboration; 3) to provide a resource for continuing education for medical disciplines, scientific disciplines, and interested lay persons.
We are fortunate to have established working relationships with a large population base in the state of Michigan, and with such dynamic research enterprises as the Lieber Institute for Brain Development and the Neurobiobank at the University of Maryland. At present we provide detailed neuropathological interpretation for about 600 brain specimens per year, which span the spectrum of disease processes affecting the brain. While the Center is a new endeavor, we hope to continue to grow, and advance the frontiers of science while providing an important resource for physicians and families throughout the United States and beyond. 
We are delighted that you have visited our website. Please feel free to contact me directly if you have any questions about our Center.