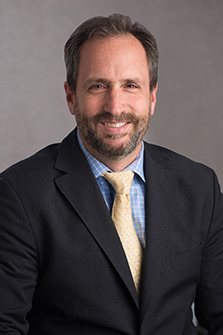 Rudolph J. Castellani, MD, joined WMed in March 2016 as director of the new Center for Neuropathology and the Research Histology Laboratory.
Dr. Castellani, who also serves as a professor in the Department of Pathology, came to WMed after previously holding faculty positions at Case Western Reserve University, Michigan State University, and the University of Maryland School of Medicine.
During his career, Dr. Castellani has studied and written extensively on the pathology and pathogenesis of neurodegenerative disease and neurotrauma, most notably human prion diseases, Alzheimer's disease, and chronic traumatic encephalopathy (CTE). He has published more than 250 peer-reviewed research papers, reviews, and chapters, and serves on the editorial boards of numerous medical and scientific journals. His work has received many thousands of citations in the peer-reviewed literature.