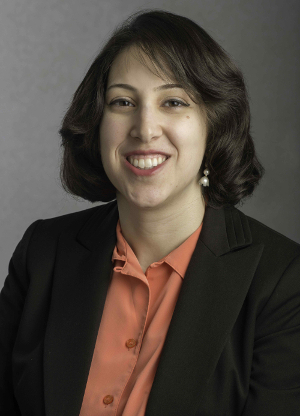 The medical school recently welcomed two new faculty members to its departments of Biomedical Sciences and Pediatric and Adolescent Medicine.
Roua Azmeh, MD, is an assistant professor of Pediatric Allergy-Immunology and came to WMed on December 1, 2017, after completing a two-year allergy-immunology fellowship at St. Louis University.
Dr. Azmeh completed her undergraduate studies at Washington University in St. Louis and the University of Dayton where she earned a bachelor's degree in biology. She earned her MD degree from the WUSTL School of Medicine in 2011 and completed a three-year pediatrics residency at University of Michigan C.S. Mott Children's Hospital.
Dr. Azmeh is board certified in Pediatrics and also is certified in Pediatric Advanced Life Support and Basic Life Support, as well as Advanced Cardiac Life Support. 
Meanwhile, Mireya Diaz, PhD, is the new director of the Division of Epidemiology and Biostatistics.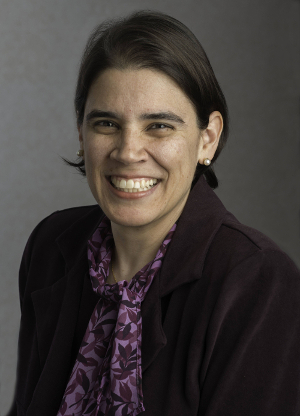 Dr. Diaz earned her bachelor's degree in electrical engineering from Universidad Metropolitana in Caracas, Venezuela, in 1994 and followed by a master's degree in biomedical engineering in 1999 from Case Western Reserve University. In 2002, she earned her PhD in biostatistics from CWRU.
Dr. Diaz comes to WMed following a nine-year stint at at the Vattikuti Urology Institute at Henry Ford Hospital in Detroit where she was an associate scientist and director of Biostatistics. Her previous experience also includes 11 years of work at CWRU where she was an assistant professor of biostatistics from 2002 to 2008 and served as acting director of biostatistics from January 2007 to June 2008.
Dr. Diaz has also been a guidelines methodologist for the American Urological Association since 2006. She is a member of the Institute of Electrical and Electronics Engineers, the American Statistical Association, the Statistical Society of Canada, the IEEE Computer Society and the International Society of Pharmacoeconomics and Outcomes Research.