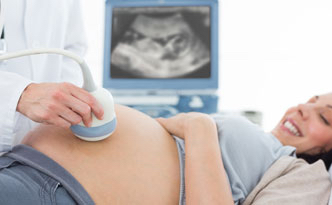 The Obstetrics and Gynecology Clinic offers health care services for women of every age. We provide preventative and specialty care, including surgical treatment of common gynecologic problems. Our providers include board certified Obstetricians and Gynecologists, and resident physicians. We offer annual gyn exams, including pap testing and STD testing, pregnancy testing, prenatal care and family planning, including same day placement of long acting-reversable contraception. We accept patients without referrals from a primary care provider, and generally offer appointments for urgent conditions within two days.
Our Location
Our clinic is located at 1000 Oakland Drive on the 2nd floor in Kalamazoo, Michigan. Parking is available adjacent to the WMed Oakland Drive Building. Our clinics are a non-smoking environment. We strive to provide a clean environment for our patients.
Fees and Insurance
Our clinic participates with many insurance providers. Before you first visit, check with your insurance company to understand what services will be paid for by your insurance plan. For every appointment, you will need to bring your insurance card(s). Co-pays are due at the time of service and accepted forms of payment are cash, check, MasterCard, Visa, and Discover. If you have questions, our patient financial counselors we are ready to help you. Please call our Billing Department at 269.337.4460.
Our Providers
Resident Physicians