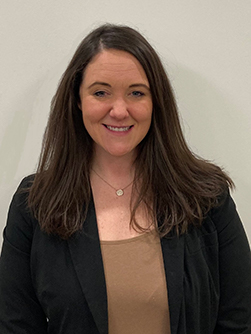 Welcome!  
As an alumnus or friend of WMed, we welcome you!  
The Office of Development and Alumni Affairs is dedicated to serving our family of graduates and former residents. Our goal is to provide meaningful ways to connect alumni, faculty, and current students. Whether it's an educational event, a mentorship opportunity, or a reunion celebration, there are many ways the Office of Development and Alumni Affairs strives to keep you engaged with the medical school.  
Our alumni community is vast and includes WMed MD graduates, MS graduates, and residents as well as former residents of Michigan State University Kalamazoo Center for Medical Studies (MSU/KCMS) and the Southwestern Michigan Health Education Center (SMAHEC).  
We work with the Office of Student Affairs to support current medical students from their first day on campus through graduation. We support students through scholarships, research opportunities, and many more student-directed activities and programs. We also work with the Office of Resident Affairs to ensure our residents can get involved in our events and programs.  
It wouldn't be possible for us to deliver the best events, publications, and opportunities without strong support from you, our trusted body of alumni, volunteers, and philanthropic leaders. Whether you participate financially or through active involvement in our alumni and student programs, you help create a learning environment that sets the bar for all other medical universities.  
Visit us often and stay in touch!  
Sincerely,



Lori Larsen
Manager, Annual Giving and Alumni Engagement 
Ways to Get Involved
Sign Up to Receive the Alumni Affairs E-Newsletter
Stay up to date on the WMed Office of Development and Alumni Affairs latest news, current events, and opportunities to get involved with the medical school whether it be through your talents, time, or treasures virtually and around the country.