Because of the dedication and tireless effort of our students, faculty, residents, fellows, staff, and donors — along with sustained community support — we are making continuous progress on our journey to excellence in medical education.
Together, our donors are helping us fulfill our mission to educate and inspire lifelong learners to be exceptional clinicians, leaders, educators, advocates, and researchers of tomorrow. 
Thank you to those who have helped us on our journey to create the future of medical education in southwestern Michigan. 
2021 Donor Spotlights  
Every month we recognize an esteemed donor who has generously supported our medical school in various ways.
Dr. Keith Kenter and Mrs. Patty Kenter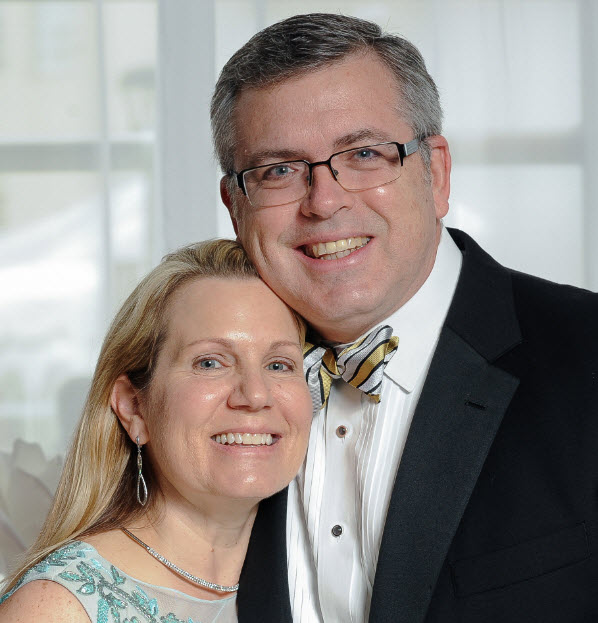 We salute Dr. Keith Kenter and Mrs. Patty Kenter for their active involvement with the medical school, our students, and our residents. We are honored by their transformative leadership for both the Department of Orthopaedic Surgery and the WMed Medical Engineering Program and their genuine support to deliver comprehensive and patient-centered care for our patients in the community. Keith and Patty's tireless advocacy for the mission and programs of WMed, their creative leadership, and their generous financial support continues to play a vital role in advancing the mission of the WMU Homer Stryker M.D. School of Medicine and the medical needs of the community.
2019-2020 Philanthropy Impact Report
Every gift counts - no matter the size - and your gifts to WMed provide the medical school with a consistent source of funding for key priorities and student equational opportunities that otherwise would not be possible. Please take some time to read about some of the wonderful partnerships we have made to support WMed, and inspiring stories of giving.