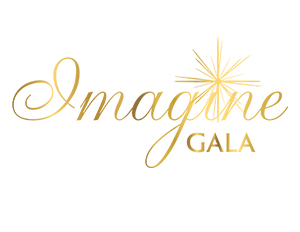 Save the date! You are invited to be part of the 2022 Imagine Gala, WMed's premier fundraising event of the year. The gala will be a dazzling experience featuring live entertainment, gourmet dining, signature cocktails, and more! It is sure to be an unforgettable one-of-a-kind event for everyone in attendance. More event details to be announced in 2022.
2021 Virtual Gala - WMed Live: A First Decade Celebration
Considering the safety of our constituents, the 2021 Imagine Gala has been replaced with a one-of-a-kind virtual event, WMed Live: A First Decade Celebration. This event will celebrate the 10-year anniversary of WMU Homer Stryker M.D. School of Medicine and honor Founding Dean Hal Jenson's legacy as he sets to retire summer 2021. This landmark event will feature live music and special guest speakers who will commemorate the medical school's past, celebrate its present, and give us a glimpse into its future. Click the button below to find out more about WMed Live.
2020 Non-Gala, Gala
The Annual Imagine Gala has been one of the most prestigious philanthropy events in Kalamazoo since its inaugural event in 2016. Over 350 community leaders and friends of the medical school gathered each year to enjoy an evening of fine dining, dancing, and camaraderie as they raised funds to support the mission of the medical school. 
In 2020, the impact of the pandemic caused special events from coast to coast to be canceled for the safety and well-being of all parties involved. These extraordinary circumstances forced the 2020 WMed Imagine Gala co-chairs, Bill and Barbara Parfet, to get creative. 
The Parfets, alongside other organizers, quickly began reimagining what the 5th Annual Imagine Gala would look like and the event was turned into a Non-Gala, Gala. Organizers knew that until the ability to gather returned, WMed – like all businesses – would have to tweak fundraising strategies in the face of the COVID-19 crisis, and thankfully, the initial response was incredibly positive. 
Although no physical event took place, WMed donors, corporate partners, and friends were invited to still "show up" and support the mission of WMed. All Non-Gala, Gala proceeds went toward the school's pipeline programs, as in previous years, and to the brand-new WMed COVID-19 Response Fund.
The WMed COVID-19 Response Fund was launched to support the medical school's frontline workers, students, and community. Initial donations helped with items such as the purchase of medical supplies and personal protective equipment, telehealth equipment, and laptops to enable staff to work remotely from home. 
Imagine Gala Co-Chair Bill Parfet shared, "The COVID-19 outbreak is a powerful example of just how important it is for us to support the education of future physicians and to provide for the medical well-being of residents in Kalamazoo and Southwest Michigan." 
The creation of the Response Fund spurred Bill and Barbara Parfet to commit $150,000 as a "challenge incentive fund". That meant all Non-Gala, Gala gifts were matched on a one-to-three basis. For example, a donor that made a $750 tax-deductible gift was recognized by the medical school as a donor at the $1,000 level. 
"The Parfets' matching gift has proven to be especially crucial as we navigate the financial impacts of COVID-19," said Jack Mosser, PhD, the medical school's associate dean for Development and Alumni Affairs. "We are very thankful for their generosity." 
"Our constituents really understand how important the mission of the medical school is in educating future physicians for our region and in supporting the type of medical research that is being done here," Mosser said. "It's been heartwarming to see the response from the community, from our local businesses, and our major donors." 
Individuals, businesses, or foundations who want to help support the WMed COVID- 19 Response Fund may continue to donate to the fund by check, credit card, donation of stock, gifts from donor advised funds, and rollover IRAs. To make a gift or to get more information, donors are encouraged to call Jack Mosser, associate dean of Development and Alumni Affairs directly at 269.337.6335 or send an e-mail to jack.mosser@med.wmich.edu.