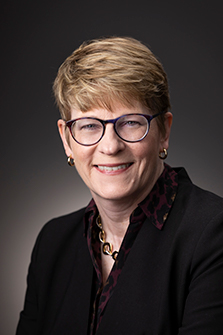 WMed exists today because of an engaged community determined to resolve pressing healthcare issues and make Kalamazoo and southwest Michigan a better, more inclusive, safer, healthier place to live for all. I hope you share the same sense of accomplishment that I have for the medical school and in what we have created together. 
WMed exists to educate learners, serve patients in our community, and create new knowledge that makes a difference in the world. Nothing is more important than preserving our mission. Our daily actions and decisions are in service to this mission.  
The future is bright as we transition to the next phase of our growth, which includes focus on our clinical operations, our commitment to health equity and access, our integration into the network of community service organizations that serve Kalamazoo and southwest Michigan, and our biomedical research capacity. 
Philanthropic support for these key growth areas is critical for WMed. As a private medical school, we must be financially self-sustaining through private gifts, clinical revenue, tuition, and endowment income.  
There are many ways to give, and donors at every level have a lasting impact on WMed. Your spirit of philanthropy is inspirational, and we are grateful to have you as colleagues, advocates, and philanthropic partners.  
Thank you for your interest in, and commitment to, WMed. 
Sincerely,
Paula M. Termuhlen, MD
Dean