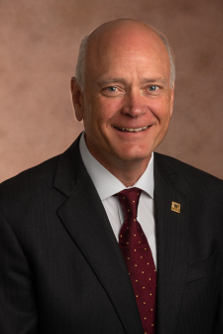 WMed exists today because of an engaged community determined to resolve pressing healthcare issues and make Kalamazoo and southwest Michigan a better, more inclusive, safer, healthier place to live for all. The Imagine Kalamazoo initiative, a 10-year visioning project, is a testament to the community's forward-thinking. It is that sort of thinking and community partnering that created WMed. Inspired by this vision, key community leaders provided the resources necessary to build the medical school. The ongoing support of the philanthropic community helps to sustain its operations.
WMed graduated its first class of medical students in May, 2018, and is operating at full educational capacity. The future is bright as we transition to the next phase of our growth, which includes focus on our clinical operations, our commitment to health equity and access, our integration into the network of community service organizations that serve Kalamazoo and southwest Michigan, and our biomedical research capacity.
To build on our early success with our educational program, we must continue to grow to meet the healthcare needs of the community while building a robust biomedical research engine to fuel bench-to-bedside translational research. Philanthropic support for these key growth areas is a critical next step for WMed. As a private medical school, we must be financially self-sustaining through private gifts, clinical revenue, tuition, and endowment income. 
There are many ways to give, and donors at every level have a lasting impact on WMed. If your giving reaches a cumulative total of $1,000 or more, you will be recognized as a Catalyst donor and your name will be etched on a glass donor recognition panel located on the first floor of the medical school. Donors with giving totaling $25,000 or more are recognized as Visionary Donors. Additional opportunities are also available with further giving.
Thank you for your interest in, and commitment to, WMed.
Sincerely,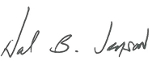 Hal B. Jenson, MD, MBA
Founding Dean