Medical Library Spotlight
Technology enhancement award for WMed library will fund new automated interlibrary loan system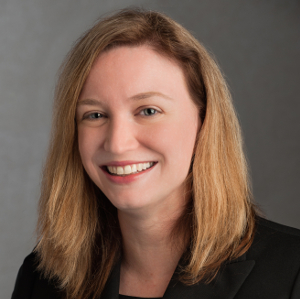 In 2013, the WMed library began to take shape under the leadership of Liz Lorbeer, a digital-only resource built completely from scratch.
Four years later, the library and the medical school have grown exponentially and Lorbeer says the growth has prompted a growing need for an automated interlibrary loan system for students, residents, faculty and staff at WMed.
Now, a $4,642 technology enhancement award from the Greater Midwest Region of the National Network of Libraries of Medicine (NNLM) will help Lorbeer and Digital Strategist Ethan Cutler do just that.
"There is a need for a system now," said Lorbeer, chair of the medical school's Department of the Medical Library. "It's the amount of people here now, the growth in our collection. We're coming out of start-up."
Since its inception, the medical library at WMed has functioned without automated interlibrary loan software with requests from the medical school community being managed manually by four full-time faculty librarians. The library currently supports more than 260 medical students, as well more than 200 residents, more than 300 faculty and staff, and more than 420 community faculty.
Borrowing and lending at the WMed medical library more than doubled from 2013 to 2014 and those figures have steadily increased each year since. Borrowing and lending is expected to continue to increase as, by 2020, the number of medical students at WMed will grow to a full enrollment of more than 320. 
The technology enhancement award from NNLM will fund the implementation of the resource sharing management software ILLiad to improve the medical library's resource sharing capabilities by automating patron requests and streamlining workflows through a web-based system. The implementation of ILLiad will be done by establishing a satellite of the ILLiad system already in use by Western Michigan University.
"As of now, we have the ask.librarian e-mail and if someone has a journal article they can't get ahold of, they contact us," Lorbeer said. "This (new) system is not only going to help us and our workflow, it's going to free up time for library faculty to work alongside clerks, residents, and clinicians to provide evidence-based, prompt searches at journal clubs and morning report. We are part of the healthcare team that answers medical questions at the bedside and do not want to be stuck at our desks filling article requests. It's going to empower our users to find the information that they need and they can obtain it themselves."
In addition to the implementation of the new ILLiad system, the NNLM award will also fund the training of Cutler and other library faculty on how to use the system.
"I'm excited because it's going to help the WMed library better serve the WMed community," Cutler said. "ILLiad will empower our users to obtain the information they're looking for with more efficiency and autonomy. It's going to help our academic engines run more smoothly and with less maintenance. It's going to be an improvement for all of us at WMed and the communities we serve."
Lorbeer said the new ILLiad system is expected to be up and running by April 2018. She said she believes the system will help improve healthcare and patient care in the community as information sought by physicians will be more readily accessible.
"It's a huge milestone for us," she said. "It's the last big milestone in the start-up and development before (WMed) hits accreditation."