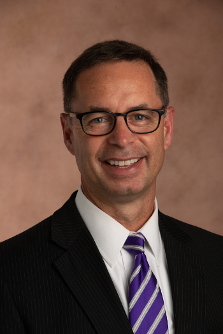 Welcome from the Program Director
Thank you for showing interest in our great program. This residency offers a unique set of strengths and opportunities that have been attracting students since 1966. That's half a century of excellence in the care of musculoskeletal pathology exemplified with an exceptional success rate in graduates passing their board examinations.  Kalamazoo's dynamic medical community has a rich history to include Drs. W.E. Upjohn and Homer H. Stryker whose legacy in medicine continues today throughout the world.
Our faculty consists of over 30 individuals, some full-time academic, and the rest hospital and clinic based for an excellent balance to maximize your exposure to orthopaedics. We have two great teaching health systems, Ascension Borgess and Bronson Healthcare, that offer experiences in Level 1 and Level 2 trauma centers, dedicated pediatric care and hospital staff that have won national awards in overall quality and quality improvement. WMed adds the scholarly activity of academic medicine: research, cutting-edge technology and innovation. A rich and balanced curriculum offers didactics from medical school faculty and resident surgeons. This syllabus is supplemented with special programs to include world-class visiting professors, courses in Pathology and AO Techniques, anatomy labs and a state of the art simulation center. We foster research opportunities with dedicated research rotations, a unified institutional review board and a full-time staff that includes two statisticians, 10 clinical research coordinators, four regulatory specialists, a data management specialist and a scientific writer.
We are more than a residency with a mission to train excellent surgeons. We aim to develop young women and men to be outstanding leaders in both the community and medicine.  Our goal is to provide a vibrant and supportive learning environment for physicians to reach their deepest potential.
Welcome from the Chief Resident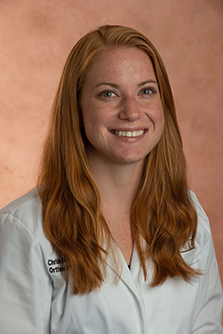 Thank you for looking into our program here at WMed! With three residents per class, we are one of the smaller programs in the country. This allows us a great deal of ownership and autonomy in our education and in our clinical practice beginning early in residency. We take pride in our patient care and work closely with over thirty attending physicians at WMed and our two affiliated hospitals in Kalamazoo. Our orthopaedic community has supported a legacy of education and excellence for over fifty years; many of our attendings are prior graduates of our residency who returned to practice in Kalamazoo, which shows how special this place is.
I was personally thrilled to find WMed to be the "hidden gem" I was looking for: a smaller program that allows for close relationships among the residents and attendings both in and out of the workplace, along with the incredible experience that comes from early responsibility in the clinic and operating room. We have recently expanded our research department to provide ample opportunity for regional and national conference presence. Prior graduates have gone on to both private and academic careers; I think you'd find it easy to pursue whatever path you choose after training here. 
I try to impart to all of our home and visiting students the importance of choosing the residency that best fits them. You will be working long hours no matter where you end up; it is imperative that you seek out the environment where you feel most supported and able to thrive. I have without question found that here – I was able to match into the fellowship of my choice and along the way have made lifelong friends and mentors. I hope you will consider us in your residency search and wish you luck in your future endeavors!
FAQs