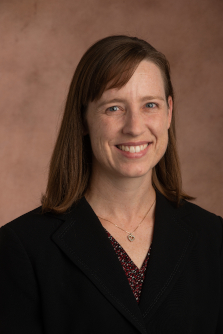 Welcome from the Program Director
Thank you for showing interest in our great program. This residency offers a unique set of strengths and opportunities that have been attracting students since 1966. That's over half a century of excellence in the care of musculoskeletal pathology exemplified with an exceptional success rate in graduates passing their board examinations. Kalamazoo's dynamic medical community has a rich history to include Drs. W.E. Upjohn and Homer H. Stryker, whose legacy in medicine and orthopaedic surgery continues today.
Our faculty consists of over 30 resident-centric individuals, both full-time academic and community hospital-based, that provide an excellent balance to optimize your orthopaedics exposure. We utilize three separate and independent healthcare systems that offer different infrastructures toward patient care that includes but are not limited to:
Various electronic medical records.
Both Level 1 and Level 2 trauma centers.
Dedicated pediatric care.
National hospital awards in quality improvement and overall quality.
Affiliation with the medical school bridges bench to bedside concepts with research opportunities for scientific exploration, providing resources to facilitate traditional academic pursuits: librarians, statisticians, clinical research coordinators, regulatory specialists, and a scientific writer. Consider our rich and balanced curriculum offering didactics from medical school faculty and resident surgeons. Other educational formats include world-class Visiting Professors, monthly Grand Rounds, hands-on bio-skills labs, anatomy labs, a state-of-the-art simulation center, basic science laboratory for biomedical and tissue engineering, a monthly Journal Club, an AO Techniques course, dedicated national leadership courses, and an opportunity to serve the underprivileged in Honduras.
We are more than a residency dedicated to developing compassionate and competent surgeons well prepared for a general orthopaedic surgery career or poised to excel in fellowship. We aim to produce surgeons capable of leading at local, state, regional, or national levels. Our goal is to provide a vibrant and supportive learning environment for physicians to reach their most profound potential.
Welcome from the Chief Resident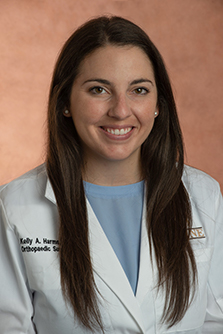 Hi, thank you for your interest in our program! Choosing a residency program is a big life decision, and we know that you are considering many factors when making that decision. WMed has been a wonderful program for me and I truly feel it is a hidden gem.
I think there are a few things that really set WMed apart. First, the training is spectacular. We have both fellowship trained and general orthopaedic surgeons on our faculty, which provides a wide exposure to techniques and practice styles. Though we are a smaller program with only three residents per class, this provides early autonomy and direct learning from attendings. Research opportunities are also abundant, with the opportunity to present at regional and national conferences.
Second, the people really are what makes our program so special. Residents aren't just coworkers, we consider each other family. We celebrate each other's successes and support each other through unexpected or tough times. The attendings also care not only for our education, but for us as individuals. I feel as though I have not only found lifelong mentors, but people that will become lifelong colleagues and friends. The staff behind the scenes are truly the best and make the entire residency experience seamless.
Third, Kalamazoo is an amazing place to train and live during residency. We serve a wide area, with much of the trauma in Southwest Michigan coming to Kalamazoo, giving us a top-notch trauma experience. It is a mid-sized city which provides big city amenities with a smaller town feel. We are close to many amazing activities, such as the beach in South Haven, skiing in the winter, wineries/breweries, and a lot of hiking, fishing, and hunting opportunities. In other words, there is plenty to do to keep us busy in our free time!
No matter where you end up, you will work hard. In Kalamazoo I have found my fit and cannot be happier. I hope you will consider us in your search, and I wish you luck in this endeavor!
Update for Residency Interviews
Our residency interviews for the 2023 Match will be conducted virtually. Select the Applicant and Interview Process link for more information on applying to our program.
FAQs
Our Mission
We are a hybrid academic/community based orthopaedic surgery residency program boasting extensive surgical exposure coupled with excellent clinical and academic support to provide an exceptional experience in treating pathology related to the musculoskeletal system.
Our Aims
To teach solid scientific and orthopaedic principles, sound surgical decision making and procedural skills to prepare the graduate for a career in general orthopaedics or for fellowship specialty training
To develop team building and leadership skills that remain patient centric
To create an orthopaedic community that nurtures the growth and education of the residents and faculty