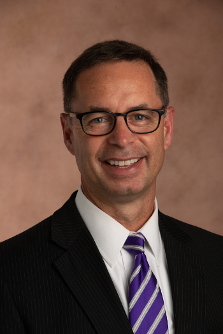 Welcome from the Program Director
Thank you for showing interest in our great program. This residency offers a unique set of strengths and opportunities that have been attracting students since 1966. That's half a century of excellence in the care of musculoskeletal pathology exemplified with an exceptional success rate in graduates passing their board examinations.  Kalamazoo's dynamic medical community has a rich history to include Drs. W.E. Upjohn and Homer H. Stryker whose legacy in medicine continues today throughout the world.
Our faculty consists of over 30 individuals, some full-time academic, and the rest hospital and clinic based for an excellent balance to maximize your exposure to orthopaedics. We have two great teaching health systems, Ascension Borgess and Bronson Healthcare, that offer experiences in Level 1 and Level 2 trauma centers, dedicated pediatric care and hospital staff that have won national awards in overall quality and quality improvement. WMed adds the scholarly activity of academic medicine: research, cutting-edge technology and innovation. A rich and balanced curriculum offers didactics from medical school faculty and resident surgeons. This syllabus is supplemented with special programs to include world-class visiting professors, courses in Pathology and AO Techniques, anatomy labs and a state of the art simulation center. We foster research opportunities with dedicated research rotations, a unified institutional review board and a full-time staff that includes two statisticians, 10 clinical research coordinators, four regulatory specialists, a data management specialist and a scientific writer.
We are more than a residency with a mission to train excellent surgeons. We aim to develop young women and men to be outstanding leaders in both the community and medicine.  Our goal is to provide a vibrant and supportive learning environment for physicians to reach their deepest potential.
Welcome from the Chief Resident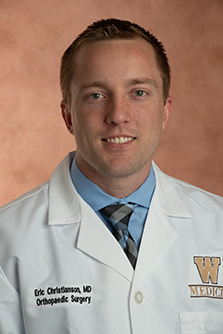 Thank you for your interest in our program! Choosing a residency is a major decision, both personally and professionally. WMed has been a perfect fit for me, and there are a few things that truly make our program a hidden gem.
First, the quality of the training is top-notch. We are a smaller program with only three residents per year, providing us with early autonomy and direct learning from attendings. Operative experience comes early and often, and is complemented well by the variety of staff in the community. Beyond clinical training, research opportunities are becoming more abundant, with residents having opportunities for regional and national level participation.
Second, Kalamazoo has been a great place to train and live for the past four years. We serve a wide area, with much of the trauma in Southwest Michigan coming to Kalamazoo, giving us a top-notch trauma experience. Beyond that, the size of the area provides for a nice blend of city commodities in a smaller package. With just a 45-minute drive from the beach on Lake Michigan, a plethora of breweries/wineries in the city, and just two hours from Chicago or Detroit, there is plenty to keep us busy on our off time.
Third, and more importantly, the people are what truly make the program stand out. Attendings truly care not only for our education, but for us as individuals. I feel as though I have not only found lifelong mentors, but people that will become lifelong colleagues and friends. Our core faculty have continued to put our education above all else, and the staff behind the scenes are beyond compare. No matter where you end up you will work hard, but in Kalamazoo I have found my fit and cannot be happier. I hope you will consider us in your search, and I wish you luck in this endeavor!
FAQs