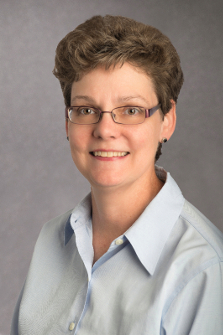 Welcome from the Program Director
Welcome to the Medicine-Pediatrics Residency Program! My background in Med-Peds ranges from primary care Med-Peds to Med-Peds hospitalist, to now co-director of our Cystic Fibrosis practice and Med-Peds program director. I came to WMed in 2016, and I am excited to be part of our Med-Peds family. Since 2016, we have built a primary care wellness program while engaging in quality improvement and scholarly activities. We have also expanded our global health and point-of-care ultrasound program, established a medical student Med-Peds interest group and engaged students, residents, and faculty in community activities.
We offer a unique, diverse, supportive, and collegial combined training program in a bustling urban and underserved college town with a large rural catchment area. We also feature a robust global health track and point of care ultrasound curriculum that are part of a well-integrated education in internal medicine and pediatrics. 
I enjoy delivering care to patients in both the inpatient and outpatient settings and maintaining a close relationship with the residents I supervise in our Med-Peds continuity clinic. In fact, relationships between residents and faculty are one of the core reasons for my love of this institution and this residency program. We place an unparalleled emphasis on education with weekly didactics during clinically protected time and offer educational stipends, including funds for conference travel and participation. You will have opportunities to teach medical students, do quality improvement projects and scholarly activity, and have the option to participate in away rotations at institutions with which we have established relationships, including those located in Alaska, Madagascar and Peru.
I am proud that our program is the only Med-Peds program in the nation to be accredited in the principles of Osteopathic Manipulative Medicine (Osteopathic Recognition Track). This additional training does not replace or alter your required rotations nor extend your training, but allows osteopathic and allopathic graduates to participate in learning about osteopathic principles through monthly didactics, OMM clinic time and hands-on instruction in the principles of manual medicine.
We also feature a long-standing multi-departmental global health track. This certificate program provides residents with the skills needed to meet the complex demands on healthcare professionals to function competently in resource limited settings.
Med-Peds is an amazing career choice. No other residency allows you as many choices on lifestyle and practice type. No other residency affords you so much breadth of training, and nowhere is that more true than at WMed. Each year, our graduates accept positions in competitive categorical and combined fellowships, rural and urban primary care, global health opportunities, as well as hospital and academic medicine.  
As you consider your options for residency training, I hope you will take a close look at our program. I know you will like what you see!
Program Highlights
A combined Med-Peds clinic
Combined Med-Peds conferences, including Med-Peds Grand Rounds
Well-integrated curriculum with easy transitions between the Internal Medicine and Pediatrics programs
Global health/international and tropical medicine curriculum with WMed Global Health certificate 
Combined-trained program director, associate program director, and faculty
OMM career track
Board eligibility in both specialties
Dedicated program coordinator and administrative assistant
Fellowship matches in competitive fields such as cardiology, pulmonary/critical care, allergy/immunology, infectious disease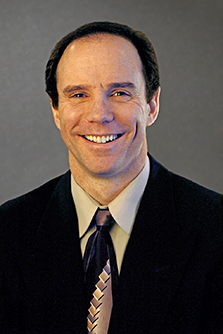 Message from the Associate Program Director
I fell in love with Med-Peds as a specialty from the moment I heard about it. I wanted the depth of training that pediatricians and internists have without having to give up either patient population. It provides excellent training in the care of children and adults in a wide variety of settings as divergent as outpatient practice, critical care and international and resource limited locations. It is the most versatile residency program available in the United States. Graduates can pursue primary and acute inpatient care in countless different arrangements and any of 33 different pediatric or internal medicine subspecialties, and another 10 combined Med-Peds subspecialties.
I came to WMed in 1994 long before the school existed and was the founding director of the Med-Peds residency program as part of Michigan State University Kalamazoo Center for Medical Studies. It was the outstanding faculty and staff and their dedication to medical education that first drew me to Kalamazoo. Over the years the name and affiliation have changed but the faculty's commitment to training exemplary residents remains. The medical school's state-of-the-art Simulation Center and institutional culture fostering creativity in education has allowed me to develop multiple curricula and research opportunities that would directly impact you: The Foundations of Clinical Medicine course for our new interns, including bedside procedures; the point-of-care ultrasound course, the global health track; our international rotations and scholarly activity on a wide variety of projects from tropical medicine to Med-Peds training. Each year, our graduates enter outstanding inpatient and outpatient practices and match into their top choices in fellowship programs around the country. Finally, I am excited that this year we have realized my dream of 25 years - nestling our combined Med-Peds clinic together with our categorical Internal Medicine and Pediatrics clinics all on the same floor. This allows for an improved synergy of ideas and teaching between all three specialties to best utilize all the resources of the WMed medical home to better serve our vulnerable patient population.
FAQs