Welcome from the Division Chief
WMed plays an integral role in disaster medicine and healthcare preparedness in Southwest Michigan and statewide. We believe that emergency physicians should have a solid foundation in disaster medicine and be leaders within this important and emerging discipline. Our residents receive outstanding training in disaster management throughout their residency and those with a particular interest in the discipline are afforded numerous opportunities for additional professional development.
Program Features
Emergency Medical Services
<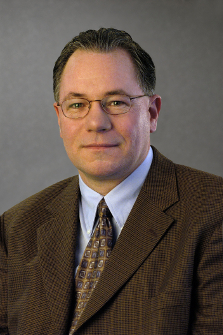 At WMed, our residents are exposed regularly to a variety of EMS activities, ranging from the resident-staffed medical support unit (MSU-1) and opportunities to work with the Region's air medical service provider, West Michigan AirCare, to plenty of hands-on training in a wide range of EMS and rescue practices. Emergency physicians must have a solid understanding of EMS and this is best achieved through a longitudinal experience throughout residency, rather than via an isolated rotation. We also believe that EMS is best mastered by being an active participant and our diverse set of experiences challenge our residents and instill an appreciation for the many facets of EMS that will stay with them throughout their careers.
The Kalamazoo County EMS system is a high-performance, single-tier Advanced Life Support system with robust countywide Basic Life Support first responders. Serving a population of approximately 250,000, the countyis served by five ambulance services covering designated areas of the county and 16 first-responder agencies provided through fire and public safety agencies. The Kalamazoo County Medical Control Authority coordinates and oversees the EMS system and is physically housed within WMed's Department of Emergency Medicine. This partnership allows for close interaction between residents, faculty, and the EMS system's staff. Through the hard work and dedication of our EMS personnel and an effective EMS system design, cardiac arrest survival in Kalamazoo County is among the highest in the nation.
Key Features of our EMS Program
Resident Response Vehicle
Overview
The medical support unit (MSU-1) Resident Physician Response Program is a unique partnership between WMed Emergency Medicine, the Kalamazoo County Medical Control Authority, and the Kalamazoo County Sheriff's Department Office of Emergency Management. The program places a senior (PGY-2 or PGY-3) EM resident physician in a dedicated response vehicle on a 24/7 basis. MSU-1 is on call to respond to multi-casualty incidents, cardiac arrests, major trauma cases, and other major EMS incidents. In this way, residents learn first hand how EMS operates. Residents develop the face-to-face relationships with our responders that allow them to more effectively interact during high stress incidents. Residents are considered field medical control physicians and are authorized by KCMCA to direct all aspects of pre-hospital care.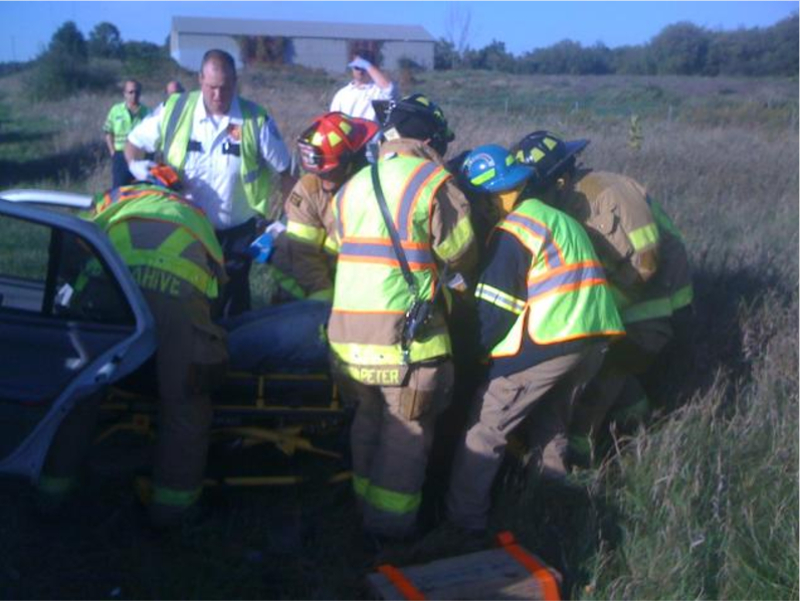 MSU-1 Equipment/Systems
Medical Support Unit-1 (MSU-1) FAQs
Annual EMS Day
The annual EMS Day event each fall affords our residents a great opportunity to experience first hand many of the challenges of EMS and rescue operations. We hold EMS Day each fall. Four teams are created, consisting of even numbers of first-, second-, and third-year residents, rotating residents and medical students. Each team rotates through four stations. Each station has a particular focus:
Vehicle Rescue and Extrication Techniques
KED Boarding and In-Car Airway Management
EMS Trauma Skills and MSU-1 Review
Chemical Protective Clothing and HazMat/Decon
The purpose of EMS Day is to expose residents to some of the many challenges our colleagues in EMS and fire/rescue face every day. As emergency physicians, we typically receive trauma patients after they have been extricated, packaged and, in some cases, decontaminated in the field. EMS Day allows us to better appreciate the process that has occurred before patients arrive in our emergency departments. Additionally, EMS Day helps to better prepare our residents to work effectively as part of the EMS Team on MSU-1 or West Michigan AirCare. Finally, EMS Day is a fun, team-building experience that is a welcome break from the normal clinical and educational routine.
Division Team Members