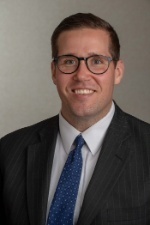 Nicholas J Helmstetter, MD
Assistant Professor, Department of Pediatric and Adolescent Medicine
Assistant Professor, Department of Medicine
---
Contact Information
WMed
1000 Oakland Drive
Kalamazoo, MI 49008
Administrative:
Department of Pediatric and Adolescent Medicine
269.337.6450
Department of Medicine
269.337.6350
Clinical:
Internal Medicine, 269.337.6300
Medicine-Pediatrics, 269.337.6345
Biosketch
Nic Helmstetter, MD, FAAP, is a dual-boarded pediatrician and internist. He is a graduate of Kalamazoo College. He earned his medical degree from Wayne State University School of Medicine in Detroit in 2014. He completed his four-year residency training with University of Michigan Medical School in Ann Arbor before joining the Med-Peds faculty at WMed. His clinical interests include office-based procedures with ultrasound guidance, Nexplanon placement (and other well woman care), treatment of opioid use disorder (he has his Suboxone waiver) and prescribing pre-exposure prophylaxis or PrEP (with Truvada or Descovy). Overall, he enjoys caring for patients from newborns to the golden years and beyond. He has a particular interest in caring for adolescents and young adults with special healthcare needs.