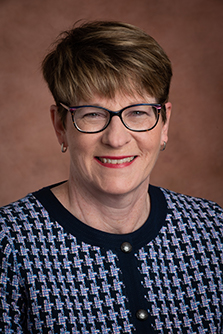 At WMed, over the last decade we have established a premiere medical school on a robust foundation of collaboration between Western Michigan University and Kalamazoo's two teaching health systems – Ascension Borgess and Bronson Healthcare.
Together, we strive for our learners to realize their individual potential and we do that with the steadfast mission committed to excellence and health equity through transformative medical education, high-quality, patient- and family-centered care, innovative research, and community partnerships within a just culture of diversity, equity, inclusion, and belonging.
Our medical school is one of the newer institutions in the U.S. It is a challenging opportunity to create a new medical school, but the odds of successfully creating a great school are significantly increased when the community works alongside. We are expanding and flourishing by drawing from the strengths of our community and our extraordinary collaborators.
WMU ranks among the 50 largest colleges and universities, and among the top 100 national public doctoral universities in the U.S. Ascension Borgess and Bronson are recognized nationally for their commitment to innovation and quality, and each has provided undergraduate and graduate medical education in Kalamazoo for more than 40 years. In Kalamazoo, we are part of – and supported by – a thriving community that boasts a deep legacy of life sciences discovery that continues today.
Together, we are focused on our vision of health equity for all in Southwest Michigan through innovation in the practice and study of medicine.
We offer the full continuum of undergraduate, graduate, and continuing medical education in Southwest Michigan. As a private medical school, our mission, vision, values, and accomplishments are made a reality through the support of private gifts, clinical revenue, research activity, student tuition, and endowment income.
We have made great progress during our first decade and we invite you to consider joining us on our journey to excellence.