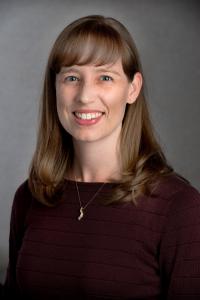 Karen M Bovid, MD
Associate Professor, Department of Orthopaedic Surgery
Associate Professor, Department of Pediatric and Adolescent Medicine
---
Contact Information
Patient Care Related:
Pediatric Orthopaedic Surgery, 269.337.6200
Pediatric Multiple Disability Care, 269.337.6430
Biosketch
Dr. Karen Bovid is an Assistant Professor in the Department of Orthopaedic Surgery. She is Board Certified in Orthopedic Surgery. She is employed by Western Michigan University Homer Stryker M.D. School of Medicine. She is a graduate Hope College with a BS in Biochemistry (Major) and Math (Minor) in 2003. She earned her MD from the University of Michigan Medical School in 2007. She completed her Residency in Orthopaedic Surgery also from the University of Michigan in 2012. She also completed a Fellowship in Pediatric Orthopaedic Surgery from the Children's Orthopaedics and Sports Medicine of Atlanta at Scottish Rite in 2013.