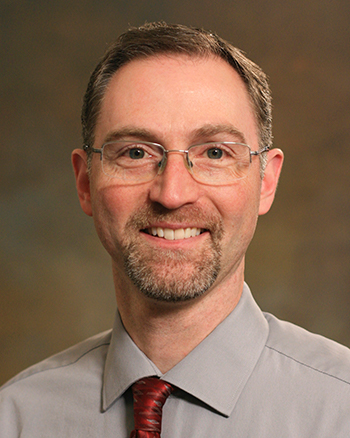 In 2017, a generous $1 million gift from Hospice Care of Southwest Michigan infused efforts to establish a new Hospice and Palliative Medicine fellowship at WMed.
Now, a little more than two years later, the fellowship is set to launch at WMed following approval of a Hospice and Palliative Medicine fellowship by the Accreditation Council for Graduate Medical Education (ACGME) Review Committee for Family Medicine. The committee issued its approval following its meeting on October 17.
"Palliative care is a fast-growing and extremely necessary field as our population gets older, with more people living with symptoms related to chronic and serious illness," said Michael Trexler, MD, who will serve as program director of the new fellowship in addition to his duties as medical director of Palliative Care at Ascension Borgess Hospital and clinical assistant professor in the medical school's Department of Medicine.
"Being able to train more physicians to assess and meet those growing needs, talking about advance care planning and helping patients meet their goals of living to their fullest as long as they can is a real privilege," Dr. Trexler added. "Our fellows will receive training that will equip them to provide excellent care, not only from the start of a serious diagnosis but all the way through the care continuum up to and including the end of life. It's about the whole disease journey through the whole spectrum of care."
With approval of the new fellowship secured, Dr. Trexler said he is now working closely with Michael Raphelson, MD, medical director of Hospice Care of Southwest Michigan and a clinical assistant professor in WMed's Department of Family and Community Medicine, as well as Lisa Graves, MD, interim chair of the medical school's Department of Family and Community Medicine and associate dean for Faculty Affairs, to begin the recruitment of up to two fellows to begin training in July 2020.
The fellowship is one year in duration. The new fellows are anticipated to train with faculty at Hospice Care of Southwest Michigan, Ascension Borgess Hospital, Bronson Methodist Hospital, West Michigan Cancer Center, and Senior Care Partners P.A.C.E.
"It's a great educational opportunity because we will be able to offer our fellows a really wide variety of experiences from inpatient and outpatient care to hospice and pediatric care," Dr. Graves said. "For me, this is yet another sign that WMed is evolving into academic institution with strong undergraduate and graduate medical education programs, and fellowship training that aligns with those programs."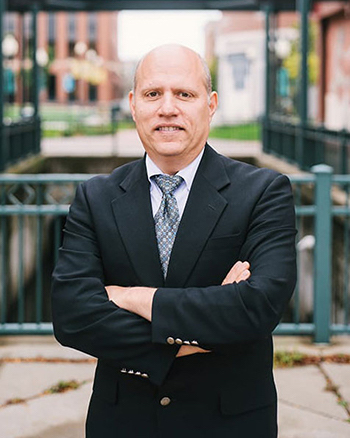 Dr. Raphelson said the new fellowship program is the culmination of a process that began more than seven years ago to enhance training in palliative care for medical students and resident physicians and, in turn, bring about improved care for older and fragile patients dealing with chronic illness.
He credited a community partnership that included generous donors, Kalamazoo's two teaching hospitals, and Hospice Care of Southwest Michigan, among others, as the catalysts behind making the new fellowship a reality.
In addition to the $1 million gift from Hospice Care of Southwest Michigan in 2017, an anonymous $1 million planned gift from a Kalamazoo philanthropist that was announced in late 2018 will establish the L. Lee Stryker Professorship in palliative care. The faculty member for the endowed professorship is anticipated to serve as the fellowship program director.
"This really was everyone coming together and recognizing a need and then making it happen," Dr. Raphelson said. "We are going to make a big difference in a lot of people's lives as our program moves forward."
Drs. Trexler and Raphelson said that the launch of the new fellowship program at WMed comes at a critical time as there is a shortage of certified palliative care providers in the U.S. despite an ever-growing need and a population that is aging rapidly.
Dr. Raphelson said there is currently a projected shortage of 6,000 palliative care physicians nationwide over the next decade. Fellows who complete their training at WMed will help curb that need locally and, potentially, nationally.
"We need to enhance our capabilities and our new fellowship program are the types of things that can help us do that," he said. 
Dr. Trexler said that he and Dr. Raphelson are hopeful that some of the physicians who are accepted into the fellowship will ultimately decide to stay in Southwest Michigan to practice palliative care after the completion of their training.
"I think the need for competent and compassionate physicians with specialized training in palliative care is only going to continue to increase, and we need to be able to train enough physicians to meet that need in Southwest Michigan," Dr. Trexler said.
In addition to improving access to care, Dr. Trexler said the new fellowship will also help to enhance education for medical students and residents. Drs. Trexler and Raphelson have had years of teaching experience, and last year they each earned the designation of Fellow of the American Academy of Hospice and Palliative Medicine. 
Going forward, Dr. Raphelson said fundraising for the new fellowship will continue with the goal of growing the endowment so that it can fund the training of palliative care physicians in Kalamazoo in perpetuity.