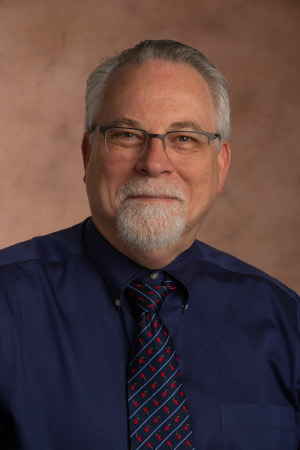 The medical school encourages faculty members to conduct research and offers two different levels of funding for projects, along with encouraging faculty members to include students and apply for extramural funding. 
WMed's Pilot Research Project Support Program was implemented in 2017 to support internal research at the medical school with the aim of engaging students and residents in projects that have the potential to receive extramural funding.  The Pilot Research Project Support Program is an annual competitive award of up to $10,000, with review of applications conducted by the Pilot Research Review Subcommittee. 
The purpose of the grants was originally threefold – one, to encourage new research projects, secondly, to engage students and residents in research and thirdly, to develop projects that would be competitive for extramural funding," said Dale Vandré, PhD, the medical school's Associate Dean for Research.
After seeing the success of the Standard Pilot Research Project, the medical school in 2019 introduced the Collaborative Pilot Research Project, which will fund up to $20,000.
Ideally, awardees will take the pilot funding and use it to apply for extramural funding, as in the case of Eric Larson, PhD, an associate professor in Molecular and Cellular Biology. 
Dr. Larson's work – understanding more about the root cause of PKD – could one day lead to new gene-specific drugs that assist in diagnosing or lowering the risk of developing a disease that affects one out of every 500 people in the U.S., Dr. Larson said.
Dr. Larson's research project, "Guanine-Quadruplex DNA and Polycystic Kidney Disease," was awarded a three-year, $340,000 R15 grant by the National Institute of Diabetes and Digestive and Kidney Diseases (NIDDK), which is part of the National Institutes of Health (NIH).
"That's the ideal plan or process, is that you get some funding here and then you use that to generate some preliminary data to support a grant application," Dr. Vandré said.
Not all of the pilot grants will lead to that type of extramural funding, but they do engage students in research, and there is a likelihood they will end up in a publication or in a presentation at a national meeting, Dr. Vandré said.
The medical school has funded one collaborative grant so far, Dr. Vandré said. Dr. Karen Bovid, assistant professor of Orthopaedics, and Dr. Peter Gustafson, an associate professor at the Western Michigan University College of Engineering, are working to generate 3D orthopedic bone models and trying to come up with the best 3D printing methodology that mimics actual bone biomechanical properties. 
Dr. Bovid said the support from WMed will allow her and Dr. Gustafson to continue building disease-specific models and test specific questions that will help patients. 
"We are very grateful to have been awarded the Pilot Research Project Support Program grant funds," Dr. Bovid said. "This will allow us to 3D print our femur model in several different materials and test them to help refine the model so that it can match the mechanical properties of a normal human bone femur as closely as possible. This support will allow us to further develop our project with enough data that we will then be able to apply for larger grants to continue the disease-specific model building and test specific questions that will help patients."
Dr. Vandré said the idea of awarding the collaborative grant is to allow researchers to gather data for a year and then apply for additional extramural funding.
Dr. Vandré said generally 30 to 35 percent of proposals receive funding. In the most recent round in September, the committee funded five out of 12 submissions for a total of $46,000 in funding. Submissions include clinical projects, social behavior and ethics projects, along with benchtop research projects, Dr. Vandré said.
"The expectation is that the money gets spent," Dr. Vandré said. "It doesn't roll over. We want to fund good science, but we also don't want to fund applications that are not feasible.The review process helps us determine whether it's fundable."
Among the funded projects is one by Adil Akkouch, PhD, an assistant professor of Biomedical Engineering, which seeks to use advances in materials science, engineering, electronics and nanomedicine to address one of the biggest challenges for orthopedic surgeons worldwide – bone non-union, bacterial infections and antibiotic resistance.
"As a new faculty member here at WMed, being a recipient of the Pilot Research Project Support Program is a clear indicator and evidence of the institutional support to my development as an academic researcher," Dr. Akkouch said. 
Dr. Akkouch said he plans to generate enough data to allow him to apply for a NIH grant next year. His research will include two medical students.
"As part of my team, I will ensure to provide them with the opportunity to critically appraise science related to regenerative orthopaedics, and to hone their research skills in a clinical-focused application," Dr. Akkouch said. "This represents an excellent addition to their learning experience here at WMed."