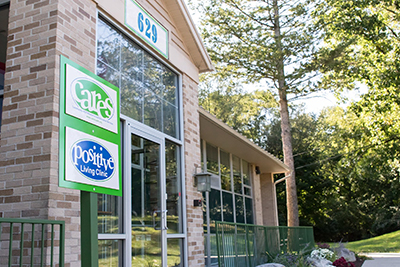 The CARES Positive Living Clinic is a collaboration between WMed and CARES with support from the Michigan Department of Health and Human Services Division of HIV and STI Programs.
A nurse practitioner and registered medical assistants from the medical school's Department of Family and Community Medicine seek to provide treatment that fulfills the clinic's mission of whole-person care for individuals from all backgrounds with positive energy, dignity and respect. The team provides services for CARES clients and their families, as well as community members seeking to lower their risk of contracting HIV and other sexually transmitted diseases.
Whole-Person Care
The clinic provides HIV care and STI treatment, primary care, LGBT+ care, and STI testing.
HIV Care
The goal of all HIV treatment is to bring patients to an undetectable viral load reducing the impact HIV has on your system and eliminating the possibility of transmitting the virus to others.
We're Here for You
Receiving the care you need and deserve shouldn't be complicated. Our team will provide healthcare the way you want it, when you want it. We'll be here every step of the way to support you and help you reach your goals.
Our Providers

   Joseph A. Nuncio
   Clinic Operations Manager