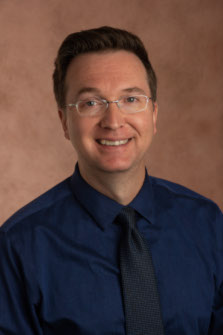 The mission of pediatric psychology is to provide high quality, evidence-based psychological care to our patients, which includes comprehensive psychological evaluations, integrated behavioral health services, outpatient treatment and intervention and autism evaluations.
In addition to that, our mission is also to increase the understanding of pediatric psychology within the medical school and to train psychology interns, residents and medical students in the concepts of pediatric psychology.
Pediatric psychology provides services for and training for all mental health diagnoses including academic, learning, and behavior. We offer a team-based approach to patient care.
Roger W. Apple, PhD, leads the Division of Pediatric Psychology and is a fully licensed psychologist. He is an associate Professor in the Department of Pediatric and Adolescent Medicine. He received his PhD in Counseling Psychology from Western Michigan University. Dr. Apple has a special interest in pediatric psychology that focuses on pediatric chronic illness and how psychology affects chronic illness in children. He enjoys providing high quality services to children and adolescents who might not otherwise have access to it.
Services
The Division of Pediatric Psychology provides an array of specialized services at our practice located on the second floor of WMed's Oakland Drive Campus, 1000 Oakland Drive, Kalamazoo MI 49008.
Division Team Members