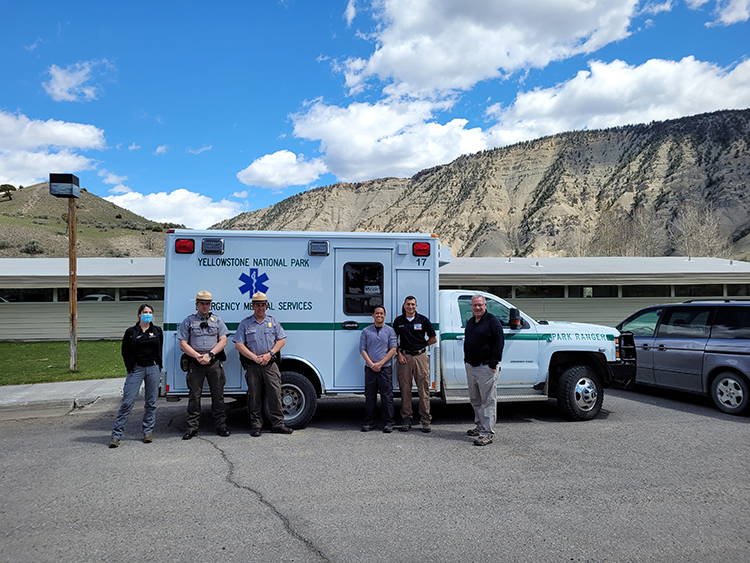 WMed Provides Medical Control to America's First National Park
Yellowstone National Park was established in 1872 as the world's first national park. At over 3,400 square miles, Yellowstone has an area larger than the states of Rhode Island and Delaware combined. Yellowstone's beauty and unique geology includes 290 waterfalls, more than 500 active geysers, more than 10,000 hydrothermal features, and over 1,000 miles of backcountry trails coupled with extensive wildlife, including bears, moose, elk, bison and wolves. The park typically attracts 4 million visitors per year. Considering the park's size, large number of visitors, and unique and common health hazards, the need for an effective EMS system is immense.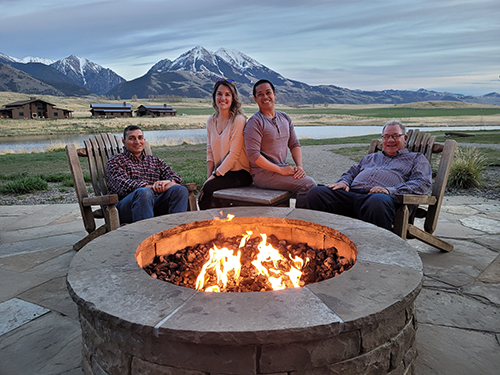 Yellowstone EMS is a complex, high performing system that includes both basic and advanced life support (ALS) National Park Service personnel. The park maintains 10 ALS ambulances and two non-transporting ALS units, with essentially all law enforcement rangers carrying either BLS or ALS equipment. Yellowstone EMS responds to more than 1,000 EMS incidents annually involving a wide variety of typical and unusual clinical conditions. The latter include trauma from thermal features, wildlife encounters, and backcountry injuries along with complex search-and-rescue operations. Because of the remote location of the park, one of the many challenges is long transport distances to definitive medical care facilities. For example, ground transport from the five park entrances to the nearest Level 2 trauma centers range from 109 to 175 miles, or two to three hours. Despite this, Yellowstone EMS is able to provide high-performing pre-hospital care, achieving excellent patient outcomes that rival many urban EMS systems.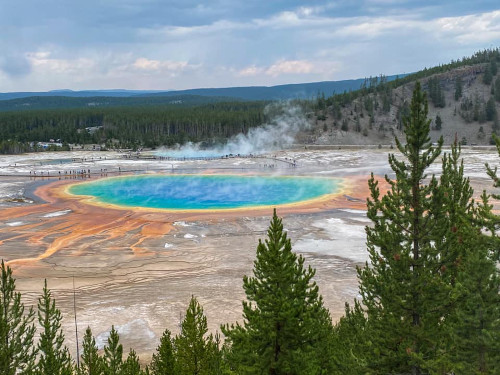 In 2020, leaders from the Division of EMS and Disaster Medicine at WMed began working collaboratively with Will Selde, MD, who completed his Emergency Medicine residency training at WMed in 2013, to provide EMS medical control and direction for Yellowstone. Dr. Selde is a fellowship-trained EMS physician, a clinical assistant professor of Emergency Medicine at WMed and is board certified in Emergency Medicine and EMS. Dr. Selde now practices in Wyoming but continues to regularly return to Kalamazoo to teach WMed students, residents, and fellows and to collaborate with other faculty on EMS research. Dr. Selde serves as the primary Medical Director to Yellowstone and works in collaboration with WMed faculty, fellows, and residents from the Department of Emergency Medicine to provide 24/7 medical control consultations and direction, assist with on-site continuing education, and participate in a robust quality improvement program.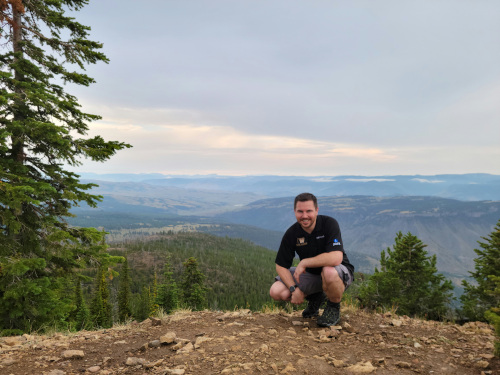 WMed is uniquely positioned to provide high-quality EMS medical control services to Yellowstone, despite the distance. WMed is one of only two Emergency Medicine residency programs in the nation to maintain a 24/7/365 on-call Emergency Medicine resident physician or EMS fellow who provides medical control to EMS units. Our residents and fellows are supervised by on-call Emergency Medicine faculty. Medical control consultations from Yellowstone are routed to the on-call EMS physician through our county/regional MEDCOM Center, operated by West Michigan Air Care. A newly acquired, sophisticated recording system allows for effective case reviews of communications between EMS field personnel and medical control physicians.
As our relationship with Yellowstone develops, we are excited about the potential to develop additional educational and research opportunities for WMed students, residents, and fellows. 
The WMed Division of EMS and Disaster Medicine is honored to be entrusted with the responsibility of providing medical control and supporting the efforts of National Park Service EMS personnel  to deliver high-quality emergency medical care to the visitors and residents of America's oldest national park.
Testimonials