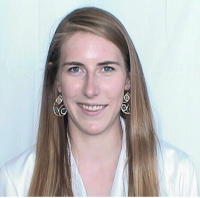 In 2015, McKenzie Akers committed herself to a research project aimed at finding ways to improve treatments for patients with Type 1 diabetes.
Since January, Akers' classmate, Niki Foley, has been at the University of California-San Francisco where she is spending eight weeks assisting with the analysis of post-transplant outcomes for bone marrow recipients.
Meanwhile, several second-year students at WMed are working closely with Dr. Krishna Jain, a retired and renowned vascular surgeon in Kalamazoo, on research that is gauging the efficacy of different types of outpatient vascular procedures.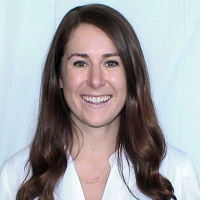 The ongoing work by Akers, Foley and the other students are examples of the array of opportunities for students, as well as residents and faculty, as WMed continues to grow and expand its research footprint and outreach.
"I think WMed has been really supportive of everything I've done here," said Akers, an Alaska native who, along with Foley, is a member of the medical school's inaugural Class of 2018.
Akers said she sought out a research project in August 2015 and quickly connected with Dr. Craig Beam, a professor in the Department of Biomedical Sciences and director of WMed's Division of Epidemiology and Biostatistics. Akers said Dr. Beam has been very supportive as the two have worked on literature review and setting up their research project.
She said she also has gotten the opportunity to work with Dr. Beam's collaborators at the University of Florida, as well as with staff in WMed's Simulation Center, who provided her and other students with phlebotomy training to conduct blood draws for the research project.
"(Dr. Beam) has been incredibly supportive and willing to work with my schedule and is a great source of guidance and feedback as I have begun to dip my toes into research," Akers said. "His help and advice have been invaluable."
Akers said her research study is probing ways to make treatments for patients with Type 1 Diabetes as advantageous as possible. In October, Akers said she got the opportunity to go to Scotland with Dr. Beam where she introduced a presentation on their work.
"If Type 1 diabetes is an autoimmune disease and you're going to administer something like a biologic that's going to block T-cells then there could be a good time to do that when you're blocking the maximum number of cells," Akers said. "I think that the immune system has a lot of power that can be explored and, hopefully, integrated into what we do as doctors."
The kind of relationship forged by Akers and Dr. Beam is a key focus for the medical school and the future of research at WMed.
In January, Dr. Jain was hired as a clinical investigator in WMed's Center for Clinical Research. In his new role he is serving as a mentor for students, residents and junior faculty in clinical studies and scholarly activity with the goal of fostering the broader participation and success of clinical studies, as well as growth in oral and poster presentations and publications from WMed.
The role suits Dr. Jain well and he said he is excited about the work he is undertaking.
"I'm a part of the bigger picture," Dr. Jain said. "No medical school, in the long run, can get the best students if you don't have a big research footprint … As a medical school, you have to progress the world of medicine."
Dr. Jain said his work will build upon the research opportunities that already exist for students at the medical school.
In addition to the work being done by Akers and Foley, Dr. Jain currently has several second-year students, including Stephanie Chang, Jordan Fenlon, Sam Lai and Ben Roush, who are conducting research using a large pool of patient data compiled by Dr. Jain during his 35 years of work at Advanced Vascular Surgery in Kalamazoo.
Chang, Fenlon, Lai and Roush are each leading separate research projects that are gauging the efficacy of in-office vascular procedures that were conducted at Jain's former practice. Most of the students have been working closely with Jain since 2015.
Lai said his research project with Dr. Jain has provided valuable experience, including the chance to learn about the proper way to write the protocol for his study, and apply and gain approval for the project from WMed's Institutional Review Board. Lai said the work also required him and his fellow students to conduct their own background research on arteries and atherosclerosis as they prepared for their research projects
"It was a good process learning how things start from scratch," Lai said. "(Dr. Jain) has been a tremendous help and resource."
In November, the four students presented and discussed their projects at the Borgess Vascular Institute Symposium, an event at which they also got a chance to meet the residency director for vascular surgery at the Mayo Clinic.
"It's really shown me what I'm capable of doing on my own or with other groups of students," Roush said. "I think there's a benefit to knowing that I can build a research project … (Dr. Jain) put us at a level where we had much more responsibility and ownership than I think a lot of first-year and second-year students would have
Lai's interest in research stretches back to time as an undergrad at the University of California-San Diego, where he worked on projects during his third and fourth years of school. Lai said he continued to work in a lab at UC-San Diego after graduating with a degree in biochemistry and a master's degree in biology.
"I like that it's basically like solving a puzzle," Lai said. "You have a bunch of pieces that you just throw down on the floor and you have to find the question, ask the question about what is the final picture you have to make and then you have to organize the pieces and find the answers."
Dr. Jain said there are currently five ongoing research projects that are being led by WMed students using the data collected by office through they years. Earlier this months, abstracts for two of the projects were sent for presentation at the upcoming national meeting of the Society for Vascular Surgery, he said.
Additionally, Dr. Jain said he also is working on a research project with a resident in WMed's General Surgery Residency Program and helping a student find a research project at Borgess Medical Center and Bronson Methodist Hospital.
"These kids are very smart," Dr. Jain said. "Not only that, they're very dedicated and focused and meet deadlines."
Chang said she has appreciated the knowledge she has gained through her work with Dr. Jain about what it takes to go through the IRB process for a research project. She said that, along with the chance to present at the Borgess Vascular Institute Symposium, has been "a really great learning experience."
"Working with Dr. Jain has been great," Chang said. "He has been a great mentor and I'm really happy I had the opportunity to meet him and work with him."
Fenlon said with the work he has done with Dr. Jain, he has set a personal goal of getting published before he applies for residency training. He said he wants to have the opportunity to see his work result in publication and tangible results.
A Salt Lake City, Utah, native, Fenlon said he knew he wanted to get involved in research at WMed as soon as he could after arriving at the medical school in August 2015. During his first year, he attended Surgery Morbidity and Mortality conferences and met Dr. Jain.
"I think the best part about it has been the mentorship from Dr. Jain," Fenlon said. "He's been a positive influence on us and he's talked about helping us get the residencies that we want. We obviously appreciate, as students, that someone with so much experience is willing to help us reach our goals and achieve our dreams."
Within a couple of months after his initial meeting with Dr. Jain, Fenlon said he, Lai and Roush began setting up meetings with Dr. Jain to begin their research projects. The projects are continuing and Fenlon and Roush started a Research student interest group at WMed with the goal of facilitating clinical and basic science research by helping students find research opportunities.
The work on the database, he said, will be a resource his fellow classmates and future WMed students.
Fenlon also is the student representative on the medical school's research committee. He said the body has been working recently to compile a database of physicians and doctors who are currently conducting research with the hope of connecting the physicians with students and residents at WMed.
At UCSF, Foley said the project she is part of right now is analyzing outcomes for patients who have received a bone marrow transplant at UCSF and what fosters to the best results for patients.
For Foley, the chance to work at UCSF is a return to an institution she knows well. Prior to coming to WMed in 2014, she worked for 18 months as a data manager in the university's blood and marrow transplant department.
"We hope to understand the factors that lead to better outcomes, things that we can even change," Foley said. "If we have some significant results … we can make recommendations based off of the research and data."
Foley said she knew, prior to coming to WMed, that she wanted research to be a part of her medical education and her future as a physician. She said that during her time at WMed, she has appreciated the support she has received in finding research projects.
"I think that it's part of the ongoing interest and ongoing curiosity that we have and the desire to continually improve," Foley said. "I wanted to come somewhere where I felt supported and I felt like I could connect with the professors and educators … I don't think I could have imagined my medical education in a different way."
In addition to his work with students, residents and faculty, Dr. Jain said he plans to use his new role to bridge clinical and basic science research at WMed.
The basic science, if it doesn't enter into the clinical world, it's pointless," Dr. Jain said. "ultimately, it needs to benefit patients."
He said he will also be working to pair up students and residents to work together on research projects. He has a goal, he said, of eventually ensuring that 75 percent of medical students at WMed present research at a regional or national conference and have at least one paper published before they graduate.