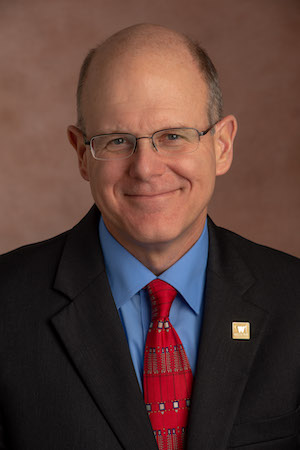 Immigrants applying for permanent residency in the United States can have a physical performed at WMed Health by a civil surgeon.
Peter Ziemkowski, MD, the medical school's associate dean for Student Affairs, an associate professor in the Department of Family and Community Medicine and a family medicine physician, has been authorized by U.S. Citizenship and Immigration Services (USCIS) as a civil surgeon.
Green Card applicants in the United States must undergo a medical examination by an authorized civil surgeon as part of the application process. The examination includes a physical examination, testing for communicable diseases such as tuberculosis and syphilis, confirmation of immunizations and a review of the applicant's medical history, according to the USCIS. The physician fills out a form attesting to the applicant's health, which is required with the Green Card application. 
Dr. Ziemkowski is a graduate of the University of Illinois College of Medicine at Chicago. He completed his residency in family medicine at Michigan State University Kalamazoo Center for Medical Studies, the predecessor to WMed. 
Green Card applicants can book an appointment with Dr. Ziemkowski through his contact information listed on the USCIS website. The medical school can provide translation services for any applicants who do not speak English. 
"This is an important service for WMed to have," Dr. Ziemkowski said. "I'm happy to see people for the purposes of completing the forms necessary if they wish to become a permanent resident of the United States."