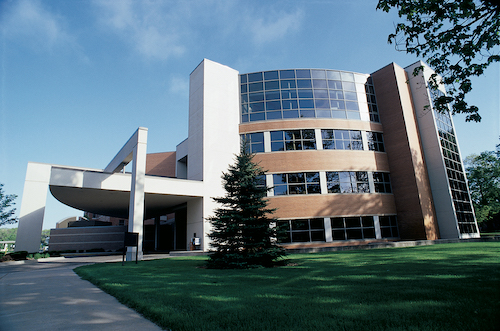 Our Location
WMed Health Pediatric Endocrinology and Diabetes is located at 1000 Oakland Drive on the 1st floor in Kalamazoo, Michigan, and at 670 Mall Drive in Portage, Michigan. Parking is available adjacent to the building at both locations. Our practice is a non-smoking environment. We strive to provide a clean environment for our patients.
Fees and Insurance
WMed Health Pediatric Endocrinology and Diabetes participates with many insurance providers, including Medicaid and Medicaid Health Plans. Before your first visit, check with your insurance company to understand what services will be paid for by your insurance plan. For every appointment, you will need to bring your insurance card(s). Co-pays are due at the time of service and accepted forms of payment are cash, check, MasterCard, Visa, and Discover. If you have questions, our patient financial counselors are ready to help you. Please call our Billing Department at 269.337.4460.
Referrals
A referral by a healthcare provider is required. Referring providers should call 269.337.6289 or fax 269.337.6547. To make a referral in Epic, "Add Order" at the bottom of the right of the progress note or within the Meds and Orders section, search for the word "referral" and the Epic referral name WMed Pediatric Endocrinology.
Our Care Team
Berrin Ergun-Longmire, MD, Pediatric endocrinologist
Ethel Clemente, MD, Pediatric endocrinologist
Andrea Caskey, LMSW, Medical social worker
Jan Gibes, RN, CDE, Registered nurse and certified diabetes educator
Patti Maravolo, DNP, Pediatric endocrinology nurse practitioner
Cheryl Robert, RD, CDE, Dietician and certified diabetes educator
Toni Swinford, RN, Registered nurse
Our Providers