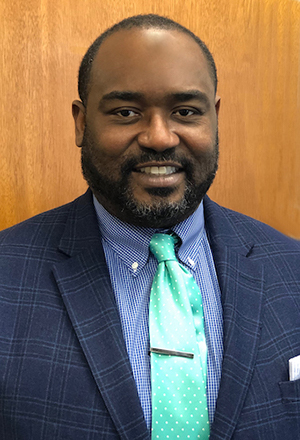 WMed and the Michigan AHEC Scholars Program have teamed up to integrate the Michigan AHEC Scholars Program curriculum into a new elective course for third- and fourth-year medical students. The program is called the WMed Interprofessional Focus in Community Health Distinction Program.
The program is a two-year curriculum designed to improve WMed students' clinical practice readiness skills to work in rural and underserved urban settings. It implements interdisciplinary curricula using clinical settings, didactic interprofessional learning modules, behavioral health integration, social determinants of health, cultural competency, practice transformation, as well as current and emerging health issues. Students in the program participate in a mix of online training and community-based learning in rural and underserved communities throughout Southwest Michigan. 
All students who enroll in the program are required to participate in the Michigan AHEC Scholars Program. The Michigan AHEC Scholars program is an advanced learning opportunity which supplements classroom instruction. It is part of a national program that aims to prepare students to enter the health professions workforce by teaching them important supplemental skills that might otherwise be missing from the students' normal academic curriculum. AHEC Scholars is designed specifically for applicants from a diverse background who have a strong interest in providing healthcare to patients in rural and medically underserved communities across Michigan.
Donovan Roy EdD, assistant dean for Diversity and Inclusiveness, will be in charge of tracking the program requirements. Dr. Roy was largely responsible for bringing the AHEC Scholars Program into the new WMed elective. He was familiar with AHEC and its mission because of his previous work as a program manager for the Nebraska AHEC program. 
"AHEC was my first professional experience and it exposed me to the special needs and health inequity issues found in both rural and urban communities," Dr. Roy said. "When I learned that Western Michigan University was a host partner for Michigan AHEC's Western Regional Center (WRC), I got in touch with Lisa Brennan, executive director for the Michigan AHEC WRC, hosted by the College of Health and Human Services at WMU. We were able to find common goals and it led to the integration of their AHEC Scholars Program into the Interprofessional Focus in Community Health Distinction Elective Program at WMed." 
Brennan said she is "hopeful the program will expand to the academic program in her college, reinforcing the importance of interprofessional education."
Upon completion of the two-year program, WMed students will be awarded a designated distinction in Interprofessional Focus in Community Health. This distinction will be outlined in the students' Medical Student Performance Evaluation, on their transcript, and noted in the commencement program. Students will also be presented with a certificate from WMed and a certificate from the National AHEC Organization and the Michigan AHEC Scholars' Program.