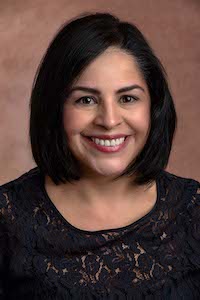 Pregnant patients who have had prior traumatic births or who are at-risk of having poor birth outcomes may be eligible to have a doula assigned to them at no cost under a new grant awarded to WMed Health.
A $35,000, two-year grant from the Blue Cross Blue Shield of Michigan Foundation will be matched by in-kind donations of time from WMed Health providers to train a network of doulas who will be offered to at-risk women giving birth at Bronson Methodist Hospital in Kalamazoo.
Women eligible for the service include those who have had prior infant loss, postpartum depression, history of a traumatic birth and women who lack a support person to help them in labor who are patients of WMed Health, WMed Health at the Family Health Center in Kalamazoo, Bronson Women's Services and Grace Health in Battle Creek.
"The whole idea is to improve infant mortality and decrease racial and socioeconomic disparities," said Dr. Silvia Linares, a WMed Health obstetrician and gynecologist and an assistant professor in the medical school's Department of Obstetrics and Gynecology.
Rates of infant mortality in Kalamazoo are 4.7 for white infants and 15.3 for black infants per 1,000 births, according to Cradle Kalamazoo, a multi-agency community initiative that aims to lower the infant mortality rate for black babies.
Dr. Linares has gathered a network of 14 certified, racially diverse doulas who have received training from various community groups on breastfeeding, safe sleep, handling difficult conversations and diversity. The doulas will serve on an on-call basis and will be available to offer support to qualified patients as they labor and recover, and will be available to help with breastfeeding and safe sleep guidelines.
"Sometimes women cannot find their voices and doulas help with that as an advocate for patients," Dr. Linares said. "I strongly believe that when we have an open relationship with the provider and the patient the outcomes are greater. For us to be able to provide a doula that is there to give the physical and emotional support is important." 
Doulas generally are hired privately by expecting mothers and can cost anywhere from $2,000 to $10,000 for a doula with high end services, Dr. Linares said. WMed Health's grant offers the service for women who may not be able to afford the extra expense.
Dr. Linares said she expects to be able to offer the service to 50 to 100 patients.
Having a support person during birth has been shown to have positive maternal and fetal outcomes, said Dr. Debra Taubel, chair of the medical school's Department of Obstetrics and Gynecology. A doula can offer support to a laboring mother and provide perspective about any interventions needed, Dr. Taubel said.
"The more support you have the better off you are in labor," Dr. Taubel said. "It takes a village."