2023 Application Now Open
The Master of Science degree in Medical Engineering is an interdisciplinary graduate-level training program for engineers and biomedical scientists interested in creating new medical devices, diagnostic technologies, treatments or processes to improve healthcare. This two-year program is focused on the interface between the traditional disciplines of medicine and engineering where exciting advances in medical devices technology and innovative procedures are occurring. MedE students will have opportunities to interact with engineers, clinicians, surgeons, tissue engineers, residents, nurses, medical technologists, and business and regulatory experts. You will select specialty courses that best match your career goals. MedE students are dual enrolled at Western Michigan University to take advantage of some of the in-depth graduate offerings in these areas. As the capstone to the program, all students will complete a thesis. This final capstone will immerse you in a clinical setting giving you the opportunity to apply the knowledge and skills learned to improve healthcare.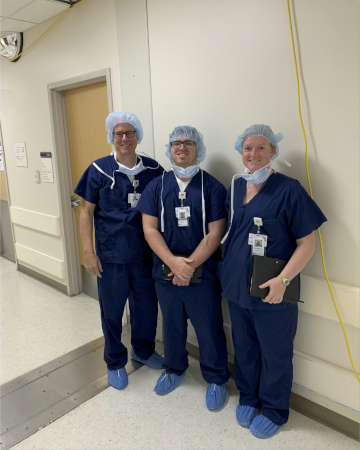 At WMed, you will have personal attention, access to highly accomplished faculty, flexibility to explore your interests, and the support you need to achieve and grow. The integration of classroom and clinical exposure will prepare you for a career in engineering and healthcare.
Interested in a BS or PhD? Visit WMU College of Engineering and Applied Sciences.  
Applying to WMed
In order to be eligible for admission, you should have earned or plan to earn a bachelor's or advanced degree in engineering, physics, chemistry, mathematics, material science, biochemistry, medicine (e.g. MD, DO, PA, DNP, DVM) or comparable degree from an institution accredited by a regional accreditor that is recognized by both the US Department of Education and the Council for Higher Education Accreditation. Other requirements include:
Undergraduate GPA of 3.00 or higher. The committee will weigh most heavily on the most recent 60 credits.
Hold either U.S. citizenship or permanent residency.
In order to be considered for admission:
Submit the online application. Our preferred deadline is June 1, 2023 and any applications received after this date will be considered on a case-by-case basis.

Personal statement describing your professional goals in pursuing a degree in medical engineering and research interests (no more than 1500 words)
Curriculum vitae
Transcripts (unofficial are sufficient - official copies will be required if accepted)
$100 application fee

Two letters of reference should be sent to WMed Admissions. Instructions for letter writers can be found here.
GRE or MCAT scores (optional)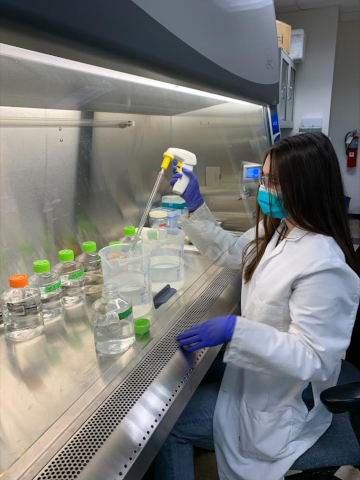 Selection Timeline
The preferred application deadline is June 1, 2023. Applications will be processed as they are received. Select candidates will be invited to complete a telephone interview with a member of the program committee. Classes will begin in September 2023.
Matriculation Requirements
Confirmation of a bachelor's or advanced degree from an institution accredited by a regional accreditor that is recognized by both the US Department of Education and the Council for Higher Education Accreditation.
Official transcripts from each institution you have attended.
Criminal background check.
Evidence of health insurance.
WMed health forms and required immunizations.
Alcohol, tobacco, and controlled substances testing. For specific information, see the Graduate Student Policy Manual.
Consumer Information and Campus Safety
As an educational institution, WMed is required to provide consumer information to prospective students. Our Annual Campus Safety and Security Report includes statistics on reported crimes as well as policies and procedures that are designed to promote a safe, secure learning and working environment. For information or to receive a printed copy contact Facilities at facilities@med.wmich.edu or 269.337.4225.