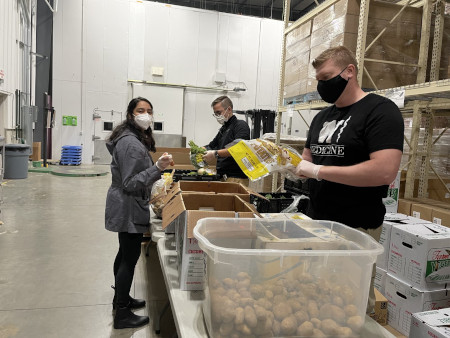 The MD Class of 2025 wrapped up the month of September with a Day of Service and the capstone event for Medical First Responder training.
Day of Service took place over a period of three days – September 22, 24 and 25 – as students from the Class of 2025 spent time helping and giving back at more than 20 sites throughout Kalamazoo and Southwest Michigan. The sites included Cheff Therapeutic Riding Center, the Gilmore Healing Centers, Habitat for Humanity, Kalamazoo Literacy Council, and Kalamazoo Loaves and Fishes, among others.
The Day of Service focuses on the building of partnerships with community organizations and the development of teamwork skills and leadership. Students gain first-hand and up-close experience with the needs of the Kalamazoo community and the projects reflect the medical school's commitment to community service.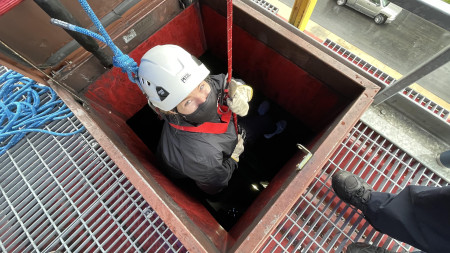 In addition to Day of Service, the medical school's newest students took part in the capstone event for Medical First Responder training on Thursday, September 23. The all-day event was held at the Kalamazoo Regional Fire Training Center and consisted of several emergency scenarios, including a mass-casualty incident, a vehicle extrication, and rappelling down an elevator shaft.
First-year WMed students spend seven weeks on medical first responder training, which culminates with the MFR capstone event. The training qualifies students for state and national certification as medical first responders.
MFR training begins for first-year students during their first week at WMed as part of the medical school's curriculum. The course equips students to respond when someone is ill or injured and provides them with instruction on basic procedures, including taking vital signs, CPR, bandaging and wound care and splinting, among other things.