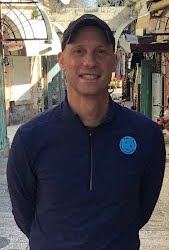 The medical school will welcome Daniel Goldstein, MD, in October as the latest speaker for Seminars in Investigative Medicine.
Dr. Goldstein will present "A Novel Pathway by Which Aging Compromises Host Defense to Influenza Infection" from noon to 1:00 p.m. on Thursday, October 14, 2021, in TBL 1 at the W.E. Upjohn M.D. Campus. Dr. Goldstein's presentation will also be available via Microsoft Teams.
The event is free and CE and MEDU credit is available. For more information about CE credit, please go to https://bit.ly/3zLX2E4.
Dr. Goldstein is the Eliza Maria Mosher Collegiate Professor in Internal Medicine, research professor in the Institute of Gerontology, and director of Michigan Biology of Cardiovascular Aging, (M-BoCA), a multidisciplinary science program at the University of Michigan that is focused on aging and cardiovascular disease.
His research interests include how inflammation impacts organ transplantation and how aging impacts acute and chronic inflammation. He is a member of the American Society of Clinical Investigation, an Established Investigator of the American Heart Association, a Paul Beeson Scholar in Aging Research, a recipient of an Academic Leadership Award from the National Institute on Aging, National Institute of Health, and a recipient of an Outstanding Investigator R35 award from the National Heart, Lung, and Blood Institute. In January, he became the Editor-in-Chief of The Journal of Heart and Lung Transplantation.
Seminars in Investigative Medicine is a research seminar series at WMed aimed at bringing together the community of investigators both within – and outside — the medical school. In November, the medical school will welcome Elizabeth Ledbetter, PhD, associate professor in the Department of Microbiology, Immunology, and Molecular Genetics at UT Health in San Antonio, Texas.