WMed students currently are raising funds for three student-led philanthropy projects.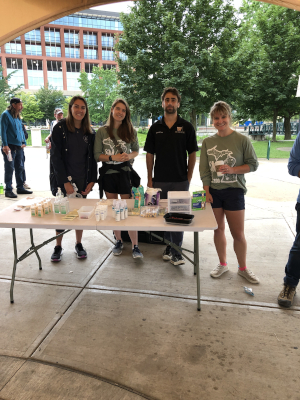 Street Medicine Kalamazoo
Street Medicine Kalamazoo (SMKzoo) was established in 2021 at WMed to provide medical care to unhoused individuals in Kalamazoo. SMKzoo strives to serve as a medical home for unhoused patients, providing comprehensive and coordinated services, thus improving access to care and healthcare outcomes for the unhoused. Through weekly street clinics conducted in encampments, shelters, and other locations throughout Kalamazoo, SMKzoo has become an established presence for on-site delivery of essential primary care services to more than 250 unhoused patients. Consider supporting them with a charitable gift that will assist them in purchasing medical equipment, first aid and hygiene kits, a mobile clinic, and more to fulfill their mission.   
Garden Interest Group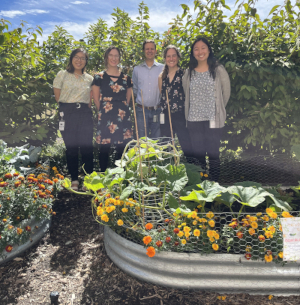 The Garden Interest Group (GIG) was established by students in 2022. Their mission is to create a community garden at the W.E. Upjohn M.D. Campus to provide food to vulnerable populations in Kalamazoo, promote sustainability, and integrate nutrition with medicine. Consider supporting this project with a charitable gift that will support the purchase of gardening equipment, seeds, fertilizer, upgrades to the planter boxes, and more.
India Rural Health Studies
WMed Global Health students and faculty have partnered with the Indian based Institute for Rural Health Studies (IRHS) to provide culturally sensitive, evidence-based healthcare to underserved and vulnerable communities in rural India since 2018.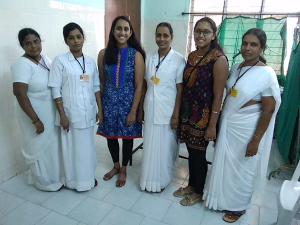 The experience offers students an opportunity to learn about providing care in extremely low resource settings where many of the families are living on less than a few dollars per day. The students and faculty assist IRHS in conducting preventative health screenings, educating community health workers, and connecting rural patients with quality specialty care in neighboring Hyderabad.   Emphasis is placed on the most vulnerable in the community with a specific focus on breast and cervical cancer screening in women, improving children's health, and working with local schools for vulnerable children. Please consider supporting this initiative with a charitable donation that will go towards equipment needed in the area, improving nutrition in children, and sponsoring students to attend. Thank you for your support!
More Information
Your gifts to these initiatives will directly benefit these Student Led Philanthropy Projects. All contributions are tax-deductible to the full extent of the law.