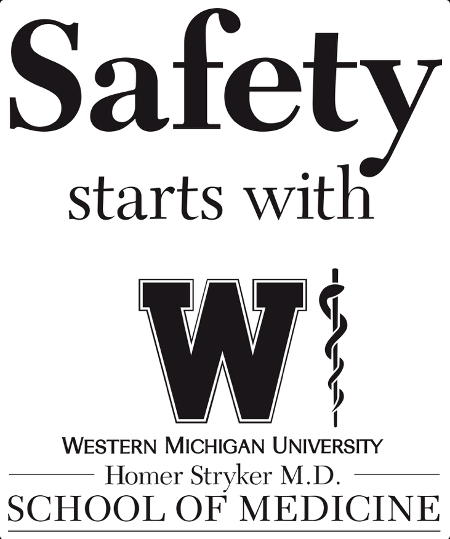 The month of June is National Safety Month, a reminder that workplace and personal safety of faculty, residents, students and staff is of the utmost importance at the medical school. 
WMed has joined other organizations across the country to raise awareness about safety with the campaign "Safety is everyone's responsibility." The campaign includes, among other things, the sharing of information, safety tips and reminders through several communication channels. 
"WMed greatly values the safety of its faculty, residents, students, staff and patients," said Drake Olson, senior director of facilities at the medical school. "We are continually looking at our systems to see how they can be improved."
WMed's security guards undergo annual to ensure the safety of employees and patients. In addition, Olson said, medical school leaders are in the process of installing panic buttons at each site that, when pushed, alert law enforcement of a potential problem. 
Additionally, the medical school's emergency coordinators and Campus Safety Authorities take part in annual training. Emergency coordinators play a key leadership role in their respective departments during preparedness drills and actual emergencies, and CSAs are tasked with reporting any allegations of crimes to Olson should they occur. Within the next few months, faculty and staff members in each department will be trained on emergency measures and evacuation routing specific to their areas on WMed's campuses.
WMed holds fire and tornado drills regularly during the year at the WMed campuses. 
The medical school also conducts a test of its emergency notification system in June. WMed uses the system to notify faculty, residents, students and staff of emergency situations, closures and other important information.
"Safety is everyone's responsibility, and it is our goal to train and empower our faculty, residents, students and staff to ensure a safe campus."