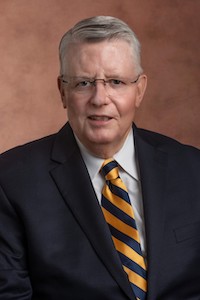 The medical school is pleased to welcome two new faculty members to its departments of Biomedical Sciences and Pathology.
Edmund Donoghue, MD, joins the Department of Pathology as a professor of forensic pathology. Dr. Donoghue is an alumnus of the University of Notre Dame where he earned a bachelor's degree in pre-professional studies. He earned his medical degree from the Medical College of Wisconsin and completed a residency in anatomic pathology at Mayo Graduate School of Medicine. He followed that with a residency in forensic pathology at the Office of the Medical Examiner of Wayne County, and then another residency in forensic pathology at the Armed Forces Institute of Pathology in Washington D.C.
Dr. Donoghue served several years in the U.S. Naval Reserve, earning the rank of lieutenant commander before being honorably discharged nine years later in 1983. While in the Naval Reserve, he worked as a staff pathologist at the Armed Forces Institute of Pathology and then chief of the Missile Trauma Branch. Dr. Donoghue was awarded the U.S. Air Force Commendation Medal for his work in identifying victims of the Pan Am-KLM airplane crash in the Canary Islands in March 1977.
Prior to coming to WMed, Dr. Donoghue worked as a coastal regional medical examiner for the Georgia Bureau of Investigation for 15 years. Before that, Dr. Donoghue spent 29 years working as a medical examiner of Cook County, Ill., first as a deputy chief and then as a chief medical examiner. Dr. Donoghue worked as a clinical associate professor and then a clinical professor of forensic pathology at the University of Illinois College of Medicine at Chicago for 23 years. He also has taught as a clinical associate professor of pathology at Rush Medical College and Northwestern University School of Medicine.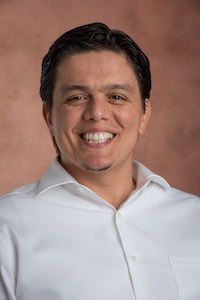 Dr. Donoghue has held office in many professional organizations throughout his career, including as chair of the National Association of Medical Examiners board of directors, president of the Georgia Medical Society and Speaker of the House of Delegates for the Medical Association of Georgia.
Meanwhile, Ali Vural, PhD, joined the Department of Biomedical Sciences as an assistant professor, teaching pharmacology.
Dr. Vural is an alumnus of Middle East Technical University in Ankara, Turkey, where he earned his bachelor's degree in molecular biology and genetics. He went on to earn his PhD in molecular cellular biology and pathobiology from the Medical University of South Carolina and completed his post-doctoral training at National Institutes of Allergy and Infectious Diseases Laboratory of Immunoregulation in 2016.
Prior to joining WMed, Dr. Vural worked for six years as an assistant professor of research in the Department of Pharmacology at Wayne State University School of Medicine. Dr. Vural also served as a scientific member of the Molecular Therapeutics Program at the Karmanos Cancer Institute in Detroit.
Dr. Vural has received funding for several completed and pending research projects. He recently served as principal investigator in a $30,000 American Cancer Society Institutional Research Grant at Karmanos Cancer Institute titled "Novel Nano-scaled Thymoquinone Formulation: Assessment of Pharmacokinetics, Bioavailability and Anti-tumor Activity."