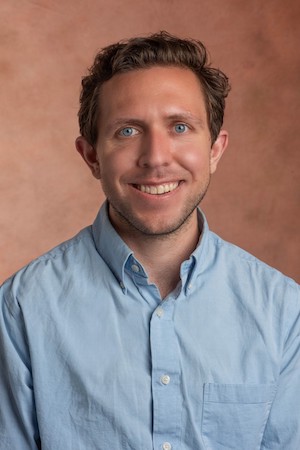 The medical school welcomed a new faculty member to its departments of Emergency Medicine and Medical Education in July.
Jared Kilpatrick, MD, MEHP, is an assistant professor and started in his new position July 11 after completing a fellowship in Medical Education at Thomas Jefferson University Hospital and earning his Master of Education in the Health Professions from John Hopkins University School of Education.
Dr. Kilpatrick is an alumnus of Alma College, where he earned a bachelor's degree in biology and chemistry in 2013. He earned his medical degree from Wayne State University School of Medicine in 2017 and went on to complete an emergency medicine residency with Allegheny General Hospital in 2020, where he served as chief resident in his final year. In 2021, Dr. Kilpatrick completed a teaching fellowship with the American College of Emergency Physicians.
Dr. Kilpatrick has experience as a clinical instructor, having taught at Thomas Jefferson University Hospital for two years. He served as an assistant clerkship director in emergency medicine at Sidney Kimmel Medical College at Thomas Jefferson University in 2021.
Dr. Kilpatrick has presented at several emergency medicine conferences and has research interests in medical education and emergency medicine.