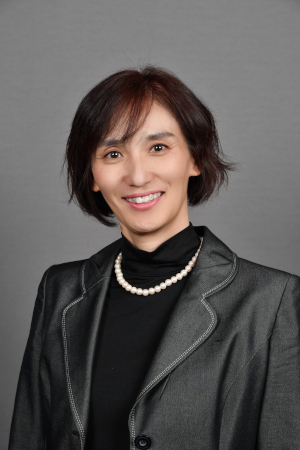 The medical school will welcome Momoko Yoshimoto, MD, PhD, in December as the featured speaker for Seminars in Investigative Medicine.
Dr. Yoshimoto's presentation, "Multiple waves of hematopoiesis in the mouse embryo constitute the adult immune system," is scheduled for noon to 1 p.m. on Wednesday, December 7, 2022, at the W.E. Upjohn M.D. Campus in downtown Kalamazoo. 
The event is free and CE and MEDU credit is available. For more information about CE credit, please go to http://bit.ly/3AUYGXy.
Dr. Yoshimoto is an associate professor at the Center for Stem Cell and Regenerative Medicine at the University of Texas Health Science Center at Houston.
Dr. Yoshimoto's lab is focusing on the development of the innate immune-like B-1 lymphoid cells and hematopoietic stem cells (HSC) in the mouse embryo. Prior to the emergence of the first HSC, various types of hematopoietic progenitors are produced from hemogenic endothelial cells in an HSC-independent manner. Dr. Yoshimoto's lab is trying to elucidate the molecular mechanisms that mature the hematopoietic potential of hemogenic endothelial cells, utilizing lineage tracing mouse models, transplantation assays, and RNA-sequencing studies.
Seminars in Investigative Medicine is a research seminar series at WMed aimed at bringing together the community of investigators both within – and outside — the medical school.