We opened our doors in 2003 in the heart of Western Michigan University's Business Technology & Research Park, one of 20 Michigan SmartZones. Southwest Michigan enjoys a rich history of life science innovation, an array of scientific, technologic and business know-how, and an amazing quality of life.
Since our inception we, along with our client companies, have established a track record of positive impact in Southwest Michigan and elsewhere. Our achievements include:
2 incubation awards: Innovation of the Year and Graduate of the Year
365 companies served
572 jobs created by companies served with an average salary of $86,160
$9.4 million in state funds awarded to companied served
$45.9 million in federal SBIR/STTR funds awarded to companies served
$168 million in total angel and VC funds invested in companies served
6,013 people attending various WMedIC events
207 patents applied for
115 patents issued
Our Team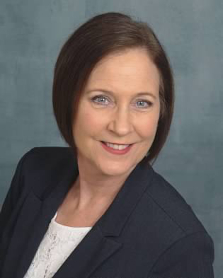 Sandra A. Cochrane, MBA
Assistant Dean, Director of the Innovation Center
Sandra joined WMed in January 2017 as the assistant dean for the Innovation Center. In her role, Sandra coordinates and oversees all activities at the Innovation Center as well as the Office of Technology Development. Sandra boasts a 20-year track record of business incubation and technology startup commercialization for life science firms, and her work at WMed is focused on growing the Innovation Center into a hub for burgeoning life science, technology, and engineering companies. On any given day Sandra can be found leading a workshop, helping a client write a business plan, introducing CEOs to investors, collaborating with various entrepreneurship groups, or guiding tours through the Innovation Center. She is passionate about entrepreneurship and helping companies grow. Sandra served six years on the board of directors of the International Business Innovation Association and is the current president of the Michigan Business Innovation Association. Sandra and her family call Van Buren County home and she is a native of Ann Arbor. She is a graduate of Michigan State University where she earned a bachelor's degree in English Education and a master's degree in Business Administration.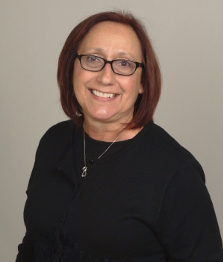 Madelyn Pinder
Business Services Manager
Madelyn has been with the Innovation Center since 2004. As business services manager, she serves as the first point of contact for client company employees. Additionally, Madelyn manages the day-to-day business activities of the Innovation Center, receives guests and solicitors for client companies, and serves as the face of the facility for visitors, working to ensure that the Innovation Center is a positive experience for all. Madelyn previously served as Community and Investor Relations Specialist at Southwest Michigan First and participated in the planning and build-out of the Innovation Center. She also gained development experience at Kalamazoo College and as Program Manager for a private foundation.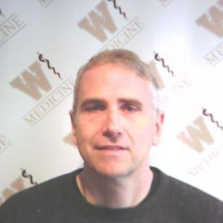 Jason Sniadecki
Scientific Equipment Coordinator
Jason joined the WMed Innovation Center team in January 2023. In the Scientific Equipment Coordinator role, he manages the analytical instrumentation and equipment resources for the Center. Jason brings 20 years of laboratory and instrumentation experience to his role, having a background as both a manager and an individual contributor in industry and academia. He has held positions in R&D and Good Manufacturing Practice (GMP) quality laboratories at major biopharmaceutical companies in Michigan and Colorado, as well as two biotech startup companies. Jason's knowledge in analytical chemistry, method development/validation, and laboratory management allows him to make a positive impact for the clients using the Center's shared resources. Jason has a Bachelor's degree in Chemistry from Purdue University, and a Master's degree in Analytical Chemistry from the University of Michigan.