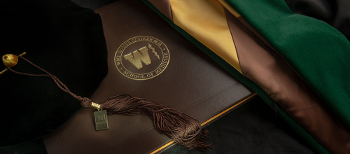 Class of 2019 Commencement
The commencement ceremony for WMed's MD Class of 2019 and students from two of the medical school's Master of Science degree programs was held on Saturday, May 11, 2019, at Wings Event Center.
If you were not able to attend the commencement ceremony, a full video of the festivities is available on the Wings Event Center YouTube channel.
Class of 2018 Commencement
If you weren't able to attend the Class of 2018 commencement, take a look at highlights from the event below or check out a video of the full ceremony.