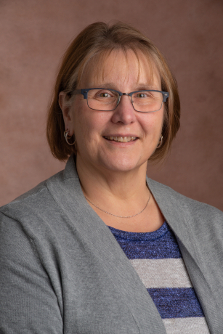 Welcome from the Program Director
Our Family Medicine Residency Program is a three-year training program based in the community of Battle Creek, Michigan. We will be accepting our first class of residents in July 2019.
As the first-ever residency training program in Battle Creek, our faculty and staff have been embraced by not only our clinical partners, but by the community at-large.
Our graduates will be trained in a community setting in the full scope of Family Medicine, to meet the needs of any population they choose to serve. The skills our residents will learn will allow them to adapt to and address the ever-changing needs of their patient, patients' families and the community.
Additionally, our program aims to equip our graduates with the necessary skills to work with interprofessional teams to affect positive patient outcomes.
Bronson Battle Creek Hospital serves as the primary teaching site for our residents. Residents will also have the opportunity to develop their own continuity practice working side-by-side with faculty seeing patients at Grace Health, a federally qualified health center (FQHC), that is the location for our Family Medicine Practice. Our OB/GYN and Pediatrics experience will be coordinated with providers at Grace Health as well. 
While focusing on the broad-based skill set that is essential to effectively manage the practical aspects of primary care, our curriculum offers flexibility, with adequate elective time to meet the individual needs and plans of each of our residents. 
In our training program, our residents will:
Serve a diverse, largely underserved patient population at one of the top FQHC's in Michigan
Experience the benefits and academic support of a university program, while working in a community setting, which is a great place for training family physicians
Learn to work in interprofessional relationships to best care for patients in both the outpatient and inpatient settings
Take call on various rotations in the PGY 2 & PGY 3 years, both in the hospital and from home. 
Learn and practice office procedures including simple skin procedures, biopsies, IUD insertion, Nexplanon, incision & drainage, joint injection, as well as exposure to colposcopy, endometrial biopsy and vasectomy.
Participate in weekly four-hour educational sessions, which will include a varied format of lecture, discussion, workshops, journal clubs 
Have many opportunities to be engaged with the Battle Creek community.