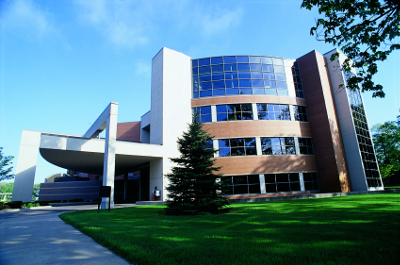 A new pediatric autism center in the WMed Pediatric Subspecialties Clinic will provide children and their families with access to a full range of diagnostic assessment for autism spectrum disorder (ASD).
The WMed Pediatric Autism Center (WPAC) launched this month and has officially been designated as an Approved Autism Evaluation Center (AAEC) by Blue Cross Blue Shield of Michigan (BCBSM) and Blue Care Network (BCN), which means the team of professionals at the center can provide evaluations for ASD to patients with BCBSM and BCN, a pre-requisite to access Applied Behavior Analysis (ABA) therapy.
The designation as an AAEC now means that WPAC can offer ASD evaluations for patients with the entire spectrum of insurances, both private and public, as it was previously providing evaluations for children and adolescents with Medicaid and other private insurances.
"The creation of the autism center at WMed provides a great resource for families in need of comprehensive evaluations from a complete staff that includes psychologists, a developmental-behavioral pediatrician, speech-language pathologist, as well as an entire ad-hoc team of specialists that can be utilized as needed," said Roger Apple, PhD, director of WPAC.
Dr. Apple said the creation of the new autism center at WMed comes at a crucial time when the prevalence of autism is now estimated at 1 in 59 children and without access to comprehensive assessment, those children could remain unidentified.
"WPAC will be able to fill this void and help accurately identify children with ASD and help guide families toward effective treatments and interventions," Dr. Apple said.
The care team at WPAC includes Dr. Apple, as well as Neelkamal Soares, MD, chief of the Division of Developmental-Behavioral Pediatrics; Kenneth Holda, CCC-SLP, a speech-language pathologist, and Katie White, MA, a limited license psychologist.
Dr. Soares said that designation as an AAEC further highlights the autism center's partnership with a growing list of subspecialties in WMed's Department of Pediatrics with access to advanced neuroimaging, electrophysiological, genetic and metabolic testing.
"We are the only autism center in Southwest Michigan that provides our diagnosed patients with follow-up appointments with a board-certified developmental-behavioral pediatrician," Dr. Soares said.
Children can be referred to WPAC by their primary care physician or families can make direct appointments. Community-based agencies may also submit evaluation request to the autism center, which is located within the Pediatric Clinics on the second floor of WMed's Oakland Drive Campus at 1000 Oakland Drive in Kalamazoo.
For more information, please contact WPAC at 269.337.6430 or wpac@med.wmich.edu.